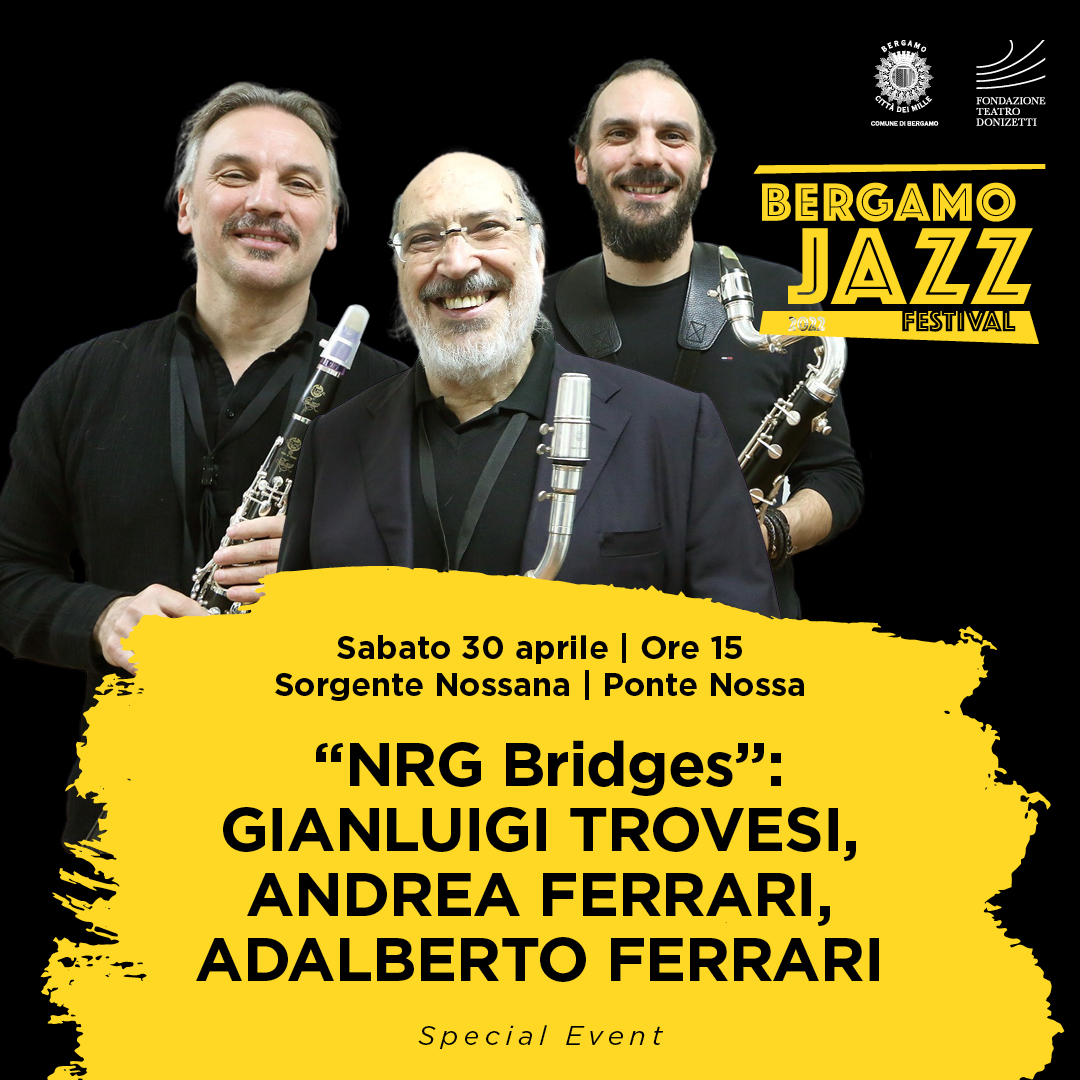 GIANLUIGI TROVESI clarinet
ANDREA FERRARI clarinet
ADALBERTO FERRARI clarinet
"NRG Bridges' is the acronym behind the most international of these jazz musicians from the Orobic Alps, and the two brothers Andrea and Adalberto Ferrari, or Novotono. The crux of the trio is to create an expressive bridge between the individual musicians using composition and improvisation and contrast it against the background of an interplay that becomes a single interwoven sound in a constant exchange of communicative energies. The repertoire emphasises these distinctive features of the interplay and originality of both the personalities of the individual soloists and the trio itself.
Organizer(s)
Fondazione Teatro Donizetti
Contact Person: Michela Gerosa
Tel: +39 0354160612
Email: [email protected]
More Celebrations in Italy for International Jazz Day 2022