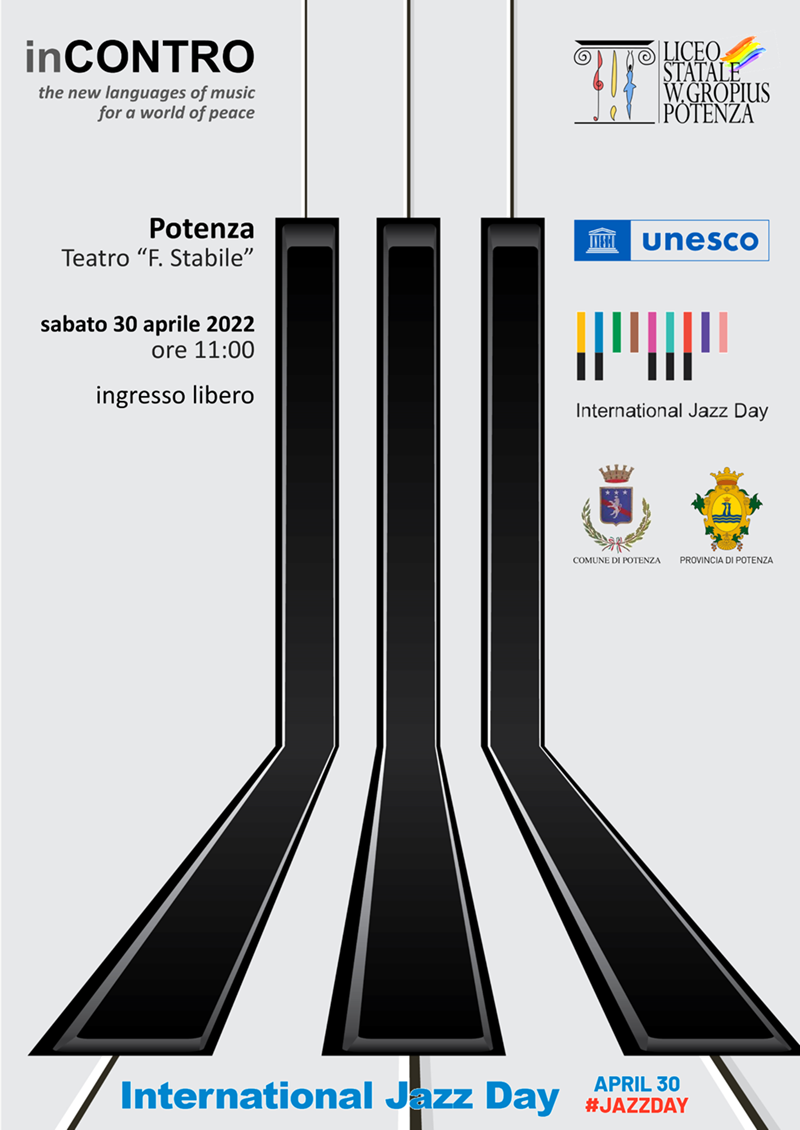 Il concerto costituisce il punto di arrivo di un intenso lavoro svolto da un gruppo di docenti e studenti del Liceo "Walter Gropius" di Potenza all'interno della programmazione delle attività del progetto dell'ampliamento dell'offerta formativa "GropiusStArt, - Alla ricerca delle proprie identità musicali".
L'inContro vuole anche essere occasione di un momento di riflessione comune sul ruolo della musica e dei nuovi linguaggi musicali contemporanei quali veicoli privilegiati per l'educazione alla pace nella scuola e nel quotidiano di ognuno.
###
The concert is the culmination of an intense work carried out by a group of teachers and students of the Liceo "Walter Gropius" in Potenza within the planning of the activities of the project for the expansion of the training offer "GropiusStArt, - In search of their own musical identities ".
The meeting also aims to be an opportunity for a moment of common reflection on the role of music and new contemporary musical languages as privileged vehicles for education for peace in school and in everyone's daily life.
Organizer(s)
Liceo Musicale "Walter Gropius" di Potenza
Contact Person: Izzi Vincenzo
Tel: +39 3392474878
Email: [email protected]
More Celebrations in Italy for International Jazz Day 2022