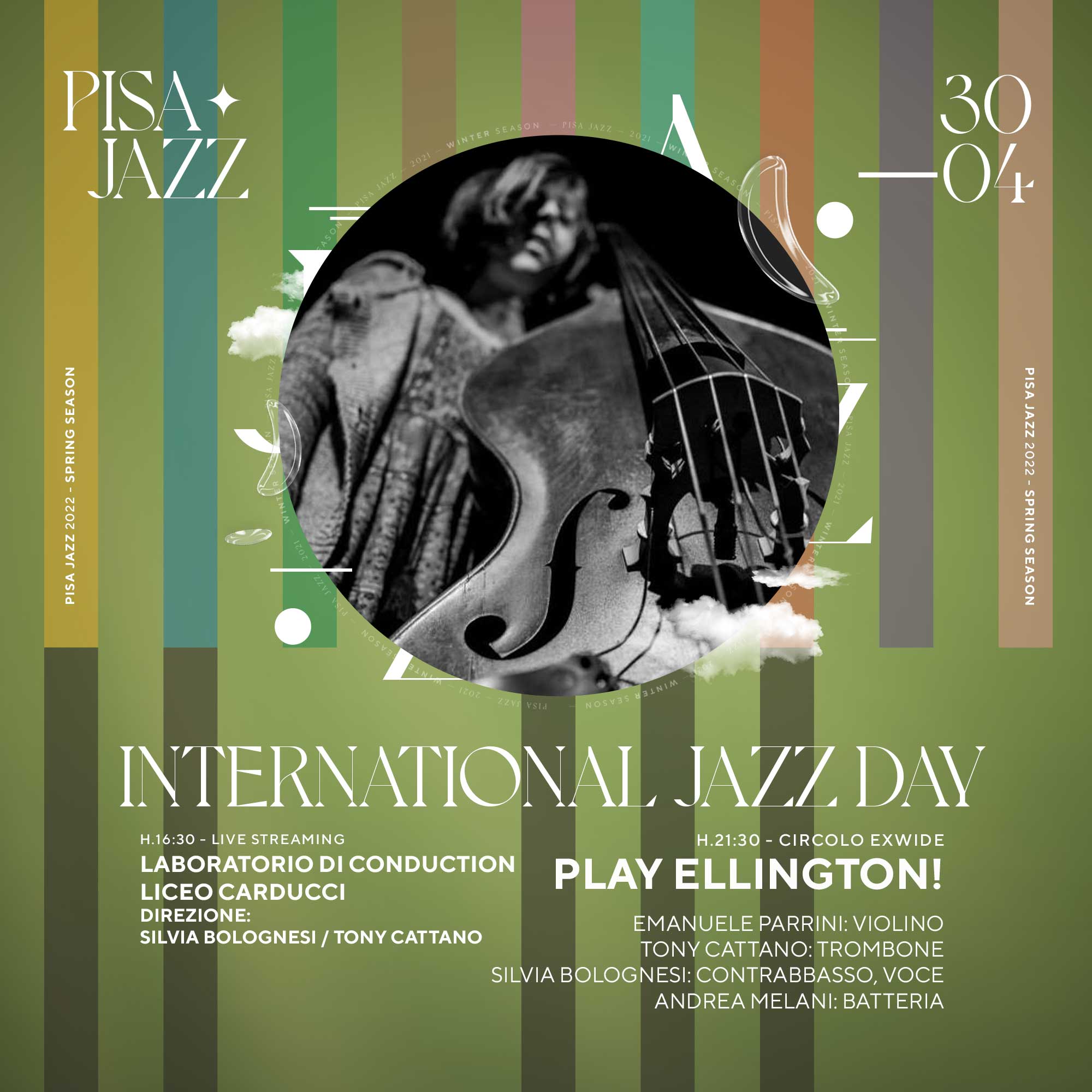 h.16:30 - CONDUCTION LAB live streaming concert
"Conducion Lab" of the Liceo Carducci in Pisa will perform a live streaming concert.
This improvisational musical workshop was born from a collaboration between Pisa Jazz and the Liceo Carducci that has been going on for three years now. The laboratory in 2022 was led by Silvia Bolognesi and Tony Cattano.
h.21:30 - PLAY ELLINGTON live concert
Duke Ellington invented orchestral jazz and composed a fascinating and extraordinary repertoire. This ensemble is a tribute to the wonderful music of the Duke and his legend by four of the best protagonists of contemporary Italian jazz:
SILVIA BOLOGNESI double-bass, voice
EMANUELE PARRINI violin
TONY CATTANO trombone
ANDREA MELANI drums
Organizer(s)
Pisa Jazz
Contact Person: Francesco Mariotti
Tel: + 3905028370
Email: [email protected]
Exwide
13 Via Franceschi
Pisa, Toscana 56125
More Celebrations in Italy for International Jazz Day 2022