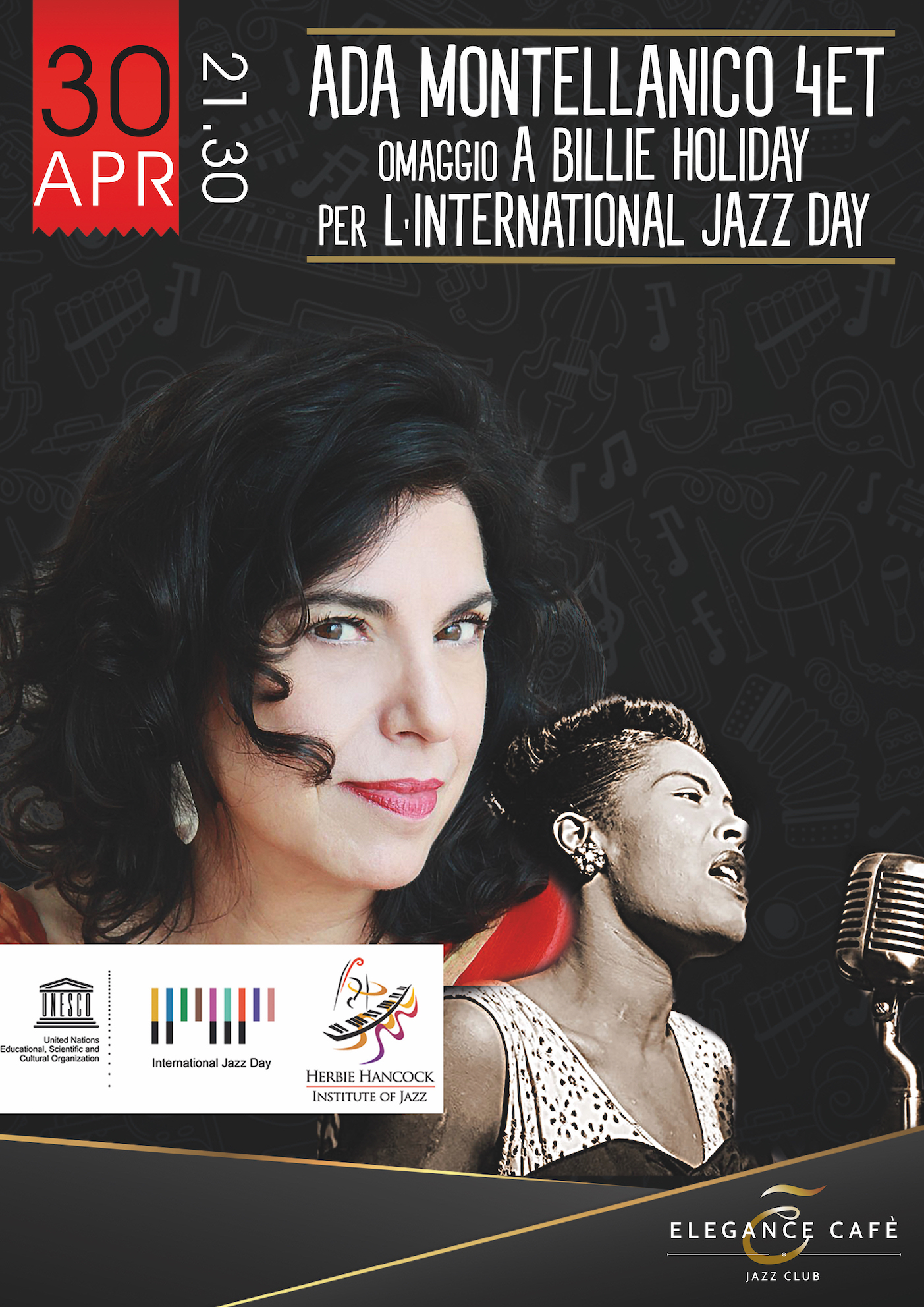 30 aprile ore 21:30
INTERNATIONAL JAZZ DAY
ADA MONTELLANICO - omaggio a Billie Holiday
Ricordate Lezioni Americane? Se Italo Calvino fosse stato un appassionato di jazz, avrebbe di certo celebrato Ada Montellanico quale campionessa insuperabile di "leggerezza". Non c'è, infatti, parola più pertinente per definire il suo tributo discografico a Billie Holiday, ora riproposto in concerto. Una performance dalla duplice valenza estetica ed emotiva, per ricordare l'incommensurabile genio di Lady Day. Un omaggio condotto con empatia, introspezione e creatività, per stabilire con gli standard un rapporto intimo e confidenziale, scavando a fondo dentro le radice ritmiche ed armoniche ed infondervi nuova luce.
###
April 30th at 9.30 pm
INTERNATIONAL JAZZ DAY
ADA MONTELLANICO - homage to Billie Holiday
If Italo Calvino had been a jazz enthusiast, he would certainly have celebrated Ada Montellanico as the unsurpassed champion of "lightness". In fact, there is no more pertinent word to define his recording tribute to Billie Holiday, now re-proposed in concert. A performance with a double aesthetic and emotional value, to remember the immeasurable genius of Lady Day. A tribute conducted with empathy, introspection, and creativity, to establish an intimate and confidential relationship with the standards, digging deeply into the rhythmic and harmonious roots and infuse you with new light.
Organizer(s)
Elegance Cafè Jazz Club
Contact Person: Daria Venuto
Tel: +39 3791360278
Email: [email protected]
More Celebrations in Italy for International Jazz Day 2022