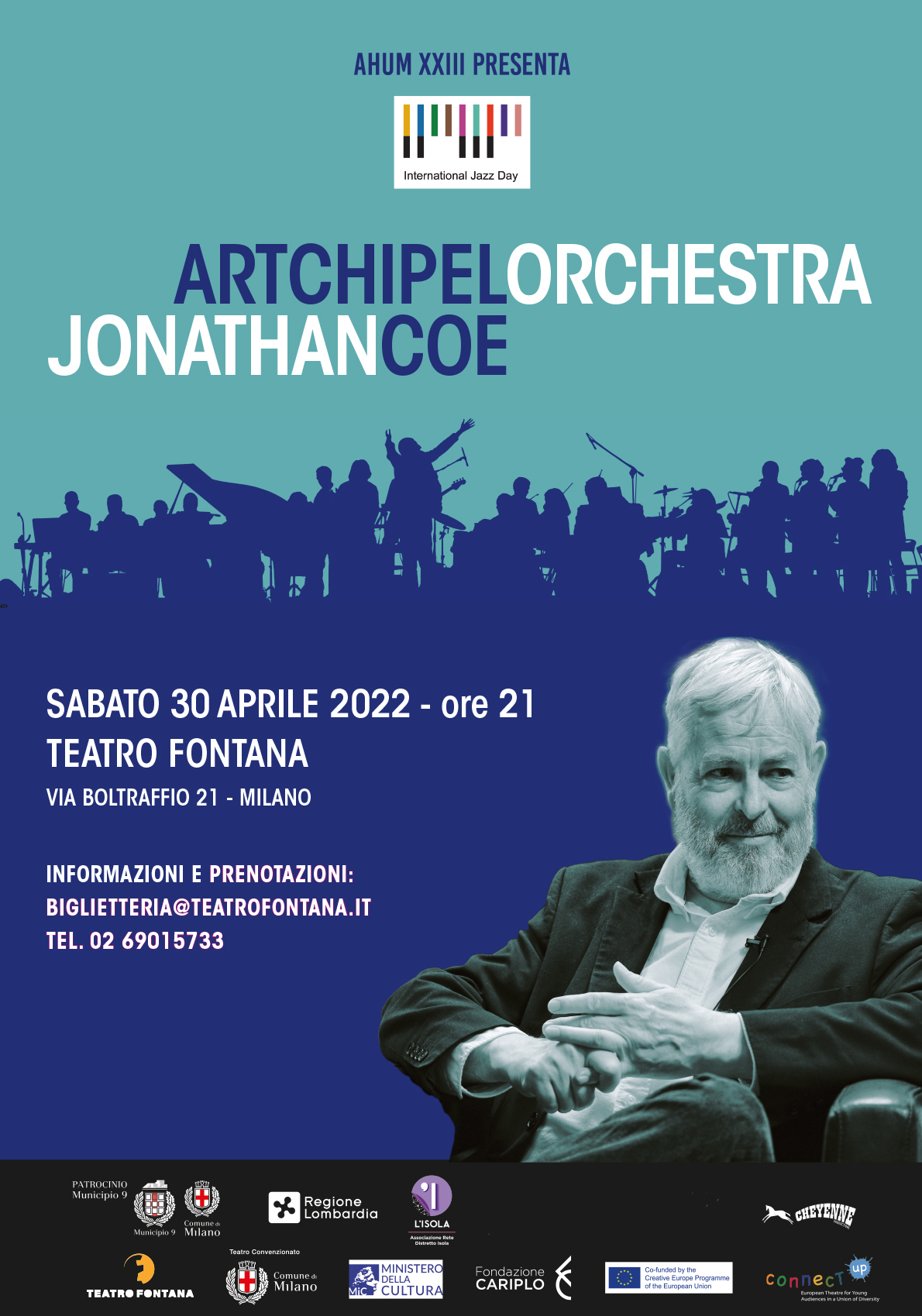 Uno spettacolo prodotto da AHUM di Antonio Ribatti, presentato in prima assoluta nel luglio 2021. Un incontro straordinario tra una delle formazioni musicali più rappresentative di Milano e uno tra i più amati scrittori inglesi contemporanei coinvolto in veste di compositore e musicista.
Jonathan Coe è un autore di culto con un grande passione per la musica. A dare nuova vita ai sui brani la pluripremiata Artchipel Orchestra diretta da Ferdinando Faraò, formazione che ha pubblicato quattro album acclamati, aggiudicandosi il primo posto ai Top Jazz 2012 e 2017 come Miglior Formazione Italiana.
###
A show produced by AHUM by Antonio Ribatti premiered in July 2021. An extraordinary encounter between one of the most representative musical groups in Milan and one of the most beloved contemporary English writers involved as a composer and musician.
Jonathan Coe is a cult author with a great passion for music. The award-winning Artchipel Orchestra directed by Ferdinando Faraò, a group that has released four acclaimed albums, has given new life to its songs, winning first place at the Top Jazz 2012 and 2017 as Best Italian Training.
AHUM
TEATRO FONTANA
Milano, Lombardia
More Celebrations in Italy for International Jazz Day 2022