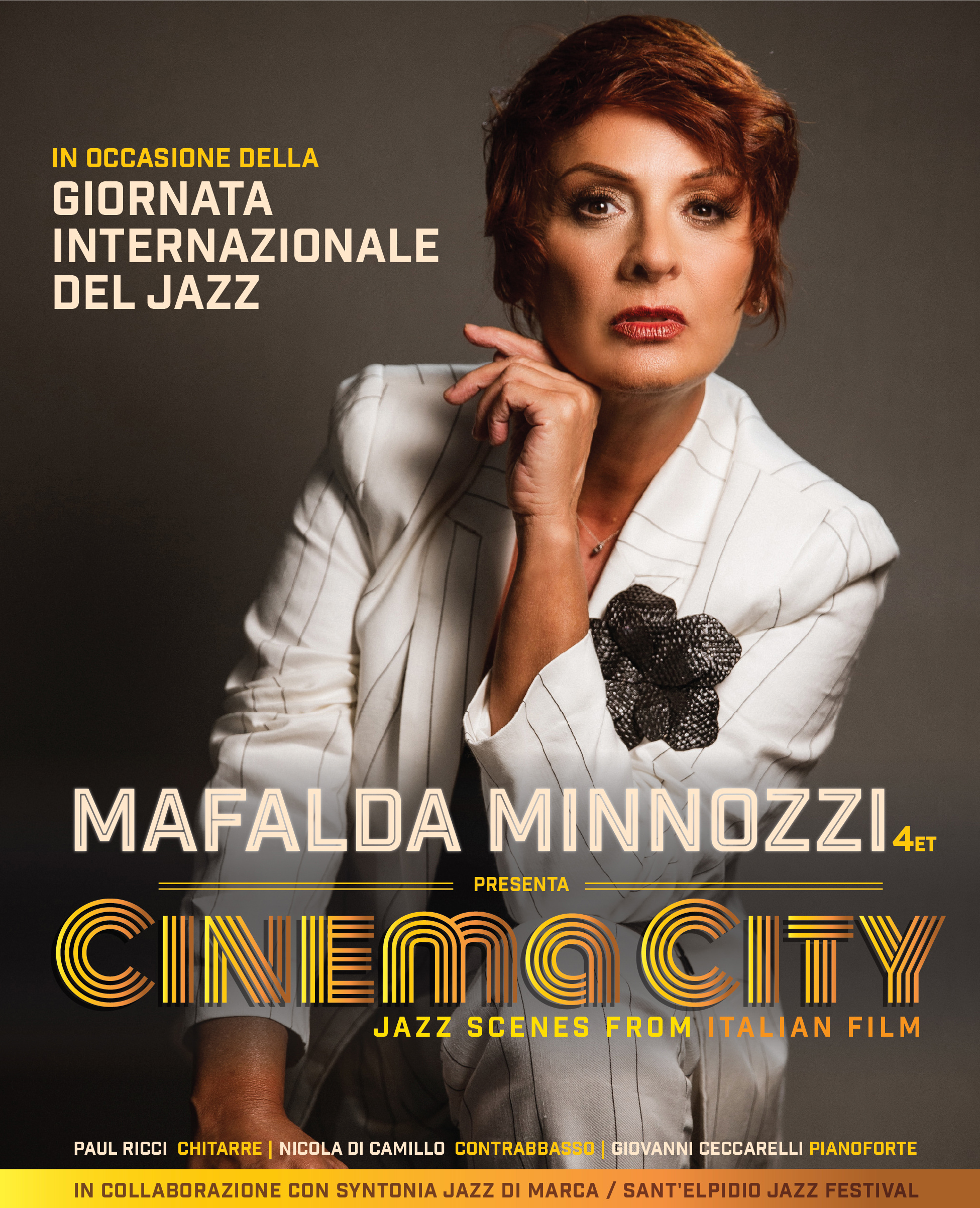 Mafalda Minnozzi sings of her life through songs and the composers who accompanied and inspired her during her 35 year career. Just as in a movie, frame after frame, she emotionally portrays her soundtrack onstage with strong impact.
Through a narrative sequence that is presented in an almost confidential tone, the audience identifies with the artist and the unity in the atmosphere is capable of provoking a true alchemy, causing the listeners to inevitably become co-stars in the same film.
On this journey, from Ennio Morricone's "Nuovo Cinema Paradiso" to "Estate" by Bruno Martino to "Via con Me" by Paolo Conte, to "Águas de Março" by Jobim Mafalda reveals her story in an irresistible fashion. A story that exudes passion and love for art.
Organizer(s)
Syntonia Jazz di Marca / MBM Management
Contact Person: Marco Bisconti
Tel: + 39 338 7243261
Email: [email protected]
More Celebrations in Italy for International Jazz Day 2022