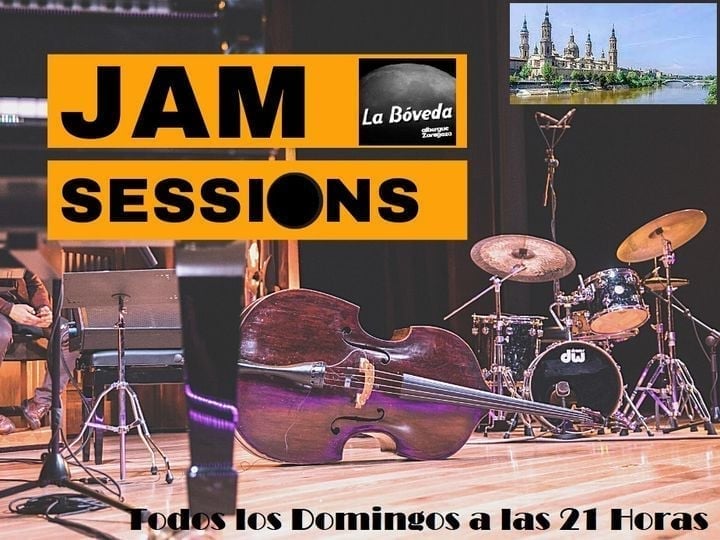 La Bóveda del Albergue celebra cada domingo a partir de las 21:30 h. una nueva edición de sus JAM SESION (11 años solo interrumpidos por la Pandemia), un encuentro para amantes de la música jazz en el que varios artistas, ya sean jóvenes o expertos, estudiantes de conservatorio o autodidactas interpretan temas de éste estilo musical.
Una jam session es un encuentro informal de improvisación musical. La definición clásica de una jam session se debe a George Frazier: «Reunión informal de músicos de jazz, con afinidad temperamental, que tocan para su propio disfrute de una música no escrita ni ensayada».
###
The Vault of the Hostel celebrates every Sunday from 9:30 p.m. a new edition of its JAM SESSION (11 years only interrupted by the Pandemic), a meeting for jazz music lovers in which various artists, whether young or experienced, conservatory students or self-taught perform songs from this musical style.
A jam session is an informal musical improvisation meeting. The classic definition of a jam session is due to George Frazier: «An informal meeting of jazz musicians, with a temperamental affinity, who play for their own enjoyment of music not written or rehearsed».
Organizer(s)
La Boveda del Allbergue de Zaragoza
Contact Person: Jose Juste
Tel: + 34 639 586 192
Email: [email protected]
La Boveda del Albergue de Zaragoza
La Boveda del Albergue de Zaragoza
Calle de los Predicadores zaragoza españa
Calle de los Predicadores, 70 Zaragoza, España
Zaragoza, Aragón 50003
More Celebrations in Spain for International Jazz Day 2022