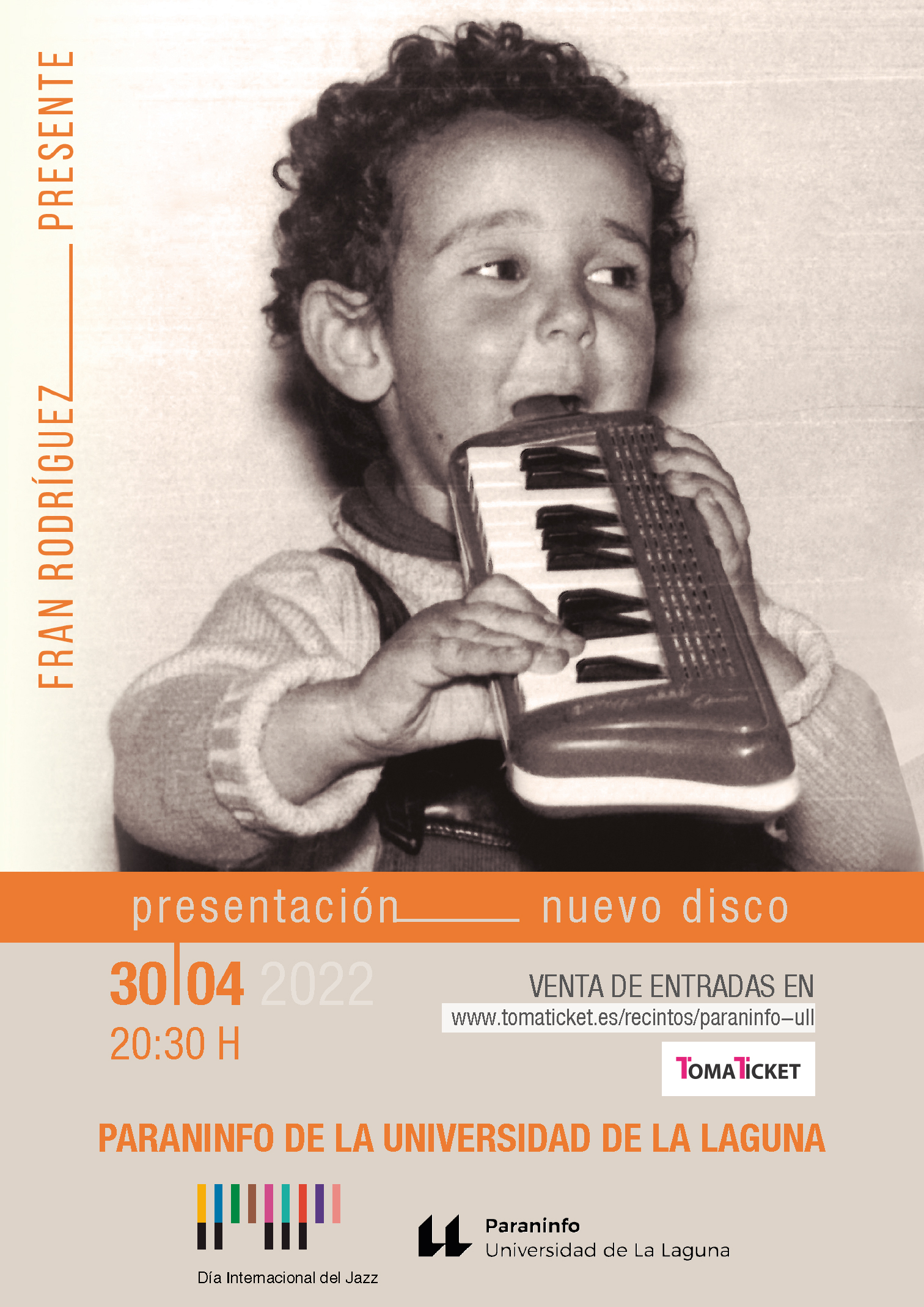 El saxofonista lagunero Fran Rodríguez nos invita a conocer su nuevo trabajo discográfico "Presente". Acompañado de los integrantes de su quinteto, abordan un repertorio de composiciones originales del propio saxofonista, donde la música transita entre diferentes colores y sonoridades, sin salir nunca de la corriente principal del jazz. Músico con una amplia trayectoria a sus espaldas, Fran Rodríguez se nos revela con una voz muy personal y unas composiciones que van desde lo intimista hasta el más puro sonido hard bop.
Duración estimada del espectáculo 80 minutos.
Entradas en www.tomaticket.es/recintos/paraninfo-ull
###
Lagunero saxophonist Fran Rodríguez invites us to discover his new album "Presente". Accompanied by the members of his quintet, they approach a repertoire of original compositions by the saxophonist himself, where the music moves between different colors and sonorities, without ever leaving the mainstream of jazz. Musician with a long career behind him, Fran Rodríguez reveals himself to us with a very personal voice and compositions that range from the intimate to the purest hard bop sound.
Estimated duration of the show 80 minutes.
Tickets at www.tomaticket.es/recintos/paraninfo-ull
Organizer(s)
Universidad de La Laguna
Contact Person: José Ambrosio González
Tel: + 34 922319608
Email: [email protected]
More Celebrations in Spain for International Jazz Day 2022