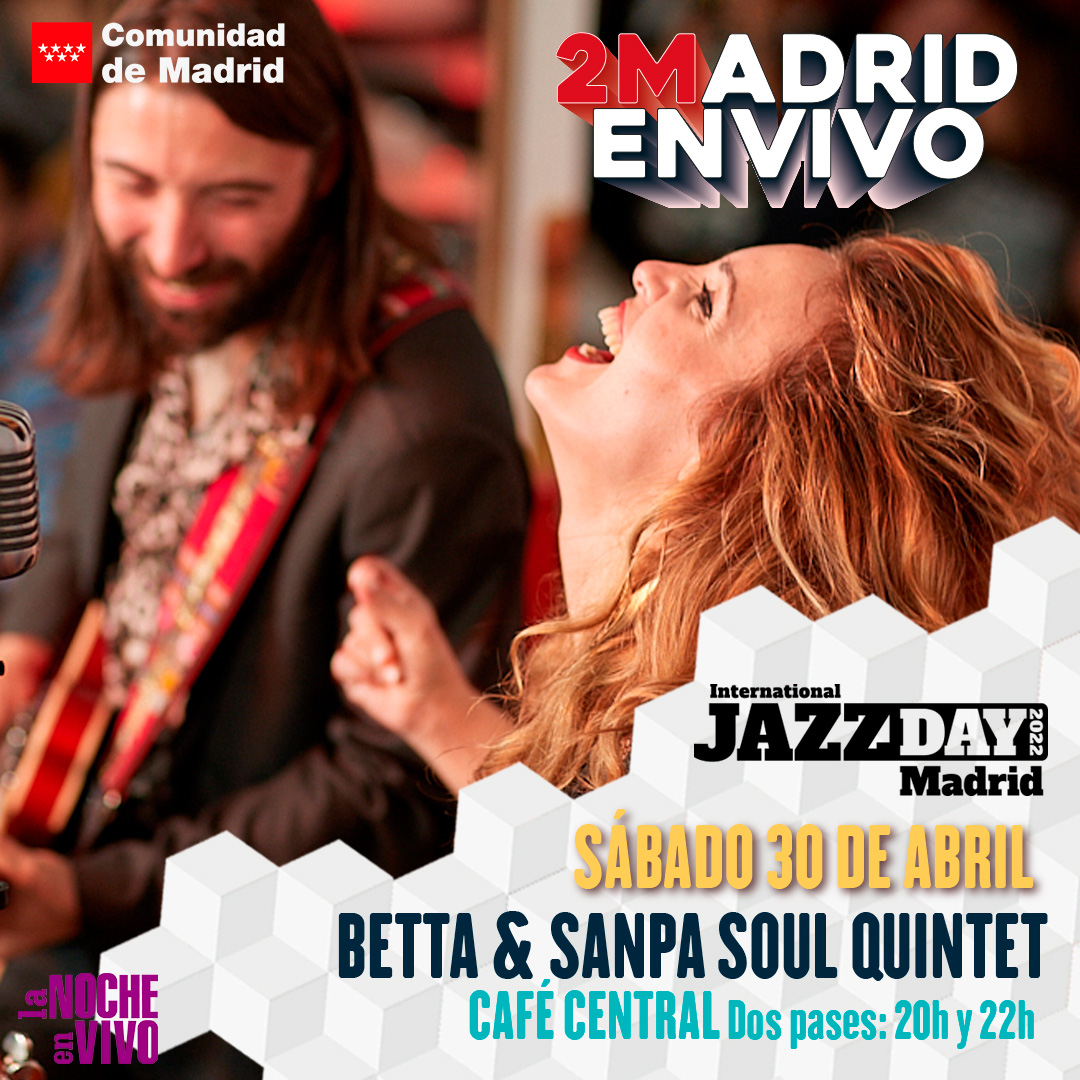 La cantante madrileña Betta Berodia, acompañada por el gran guitarrista Pablo Sanpa, ofrecen un show lleno de música afroamericana, con un soplido de elegancia y de saber hacer, gracias a la gran calidad de músicos que componen esta banda acompañado de un exquisito repertorio. Sin duda, un espectáculo de música negra hecha con respeto y mucho groove consiguiendo que todo el público disfrute de sus actuaciones.
Betta Berodia – voz
Pablo Sanpa – guitarra
Javier Díaz – piano
Diego de la Torre – contrabajo
Pascu Monge – batería
###
The Madrid singer Betta Berodia, accompanied by the great guitarist Pablo Sanpa, offer a show full of Afro-American music, with a breath of elegance and know-how, thanks to the great quality of the musicians that make up this band accompanied by an exquisite repertoire. Without a doubt, a show of black music made with respect and a lot of groove, making the entire audience enjoy its performances.
Betta Berodia – voice
Pablo Sanpa – guitar
Javier Diaz – piano
Diego de la Torre – double bass
Pascua Monge – drums
Organizer(s)
LA NOCHE EN VIVO
Contact Person: Miguel Hernández
Tel: +
Email: [email protected]
CAFÉ CENTRAL
10 Plaza del Ángel
Madrid, Comunidad de Madrid 28012
More Celebrations in Spain for International Jazz Day 2022