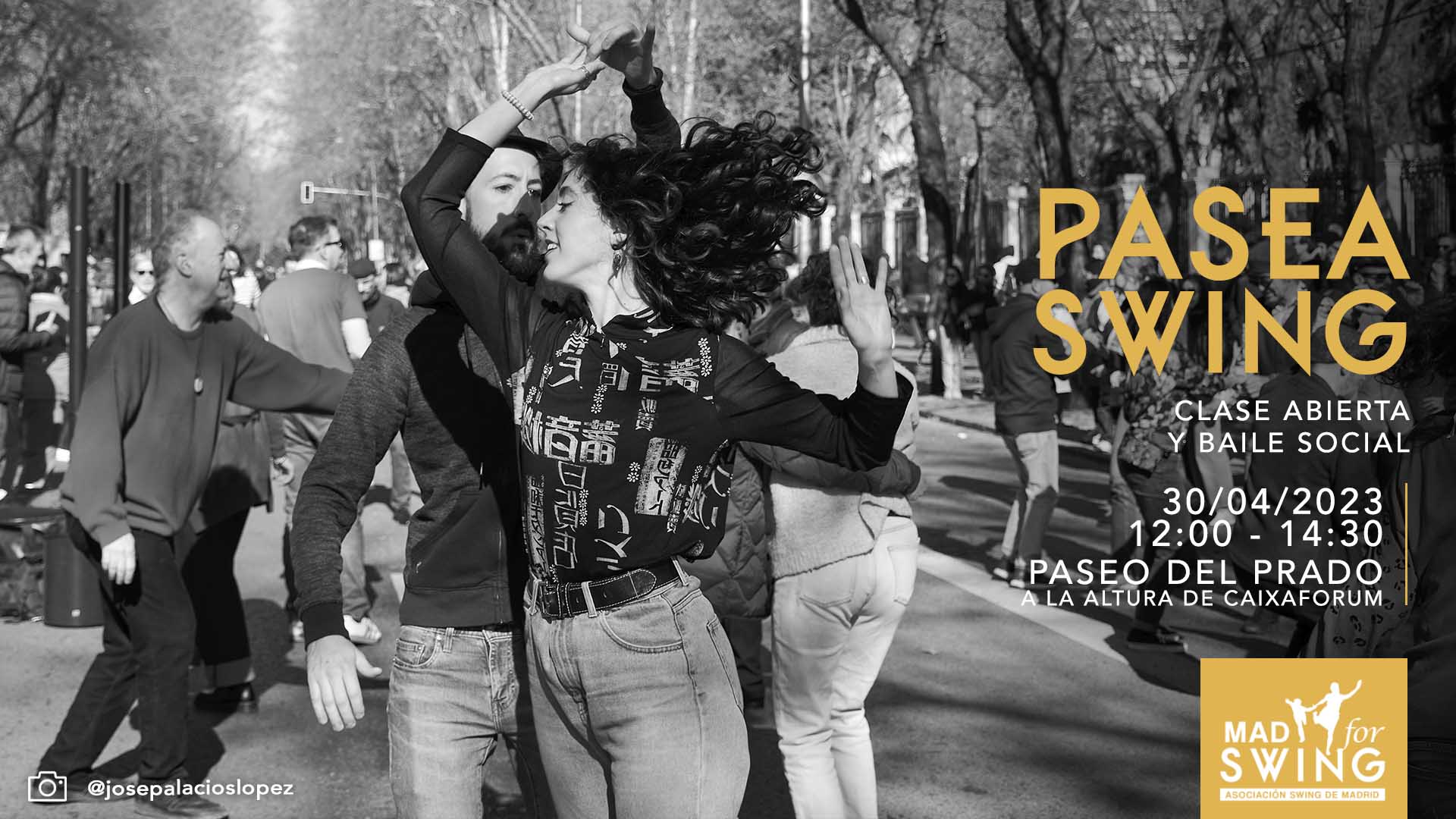 La Asociación de Swing de Madrid, MAD for Swing, asociación sin ánimo de lucro, tiene por objetivo promover la música y los bailes swing como medio alternativo de ocio sano y expresión personal, cultural y artística.
Nuestras actividades en espacios públicos son abiertas a todos, tanto porque son sin inscripción previa, como porque están dirigidas a todas las edades, sin necesidad de conocimientos previos de baile.
El público asistente puede participar bailando y en la clase abierta y también escuchando la música y viendo a los bailarines.
La actividad consistirá en sesión de baile con música swing pinchada y una clase abierta al principio para introducir a los asistentes a la música y bailes swing y blues
###
The Madrid Swing Association, MAD for Swing, a non-profit association, aims to promote swing music and dance as an alternative means of healthy leisure and personal, cultural and artistic expression.
Our activities in public spaces are open to everyone, both because they are without prior registration, and because they are aimed at all ages, without the need for prior dance knowledge.
The attending public can participate dancing and in the open class and also listening to the music and watching the dancers.
The activity will consist of a dance session with swing music played and an open class at the beginning to introduce the attendees to swing and blues music and dance.
Organizer(s)
MAD for Swing. Asociación Swing de Madrid
Contact Person: Marta Gómez Quintanilla
Tel: +
Email: [email protected]
Paseo del Prado (cerrado al tráfico), frente al Jardín Botánico, a la altura de Caixa Forum
Paseo del Prado
frente al Jardín Botánico
Madrid, Spain 28014
More Celebrations in Spain for International Jazz Day 2023