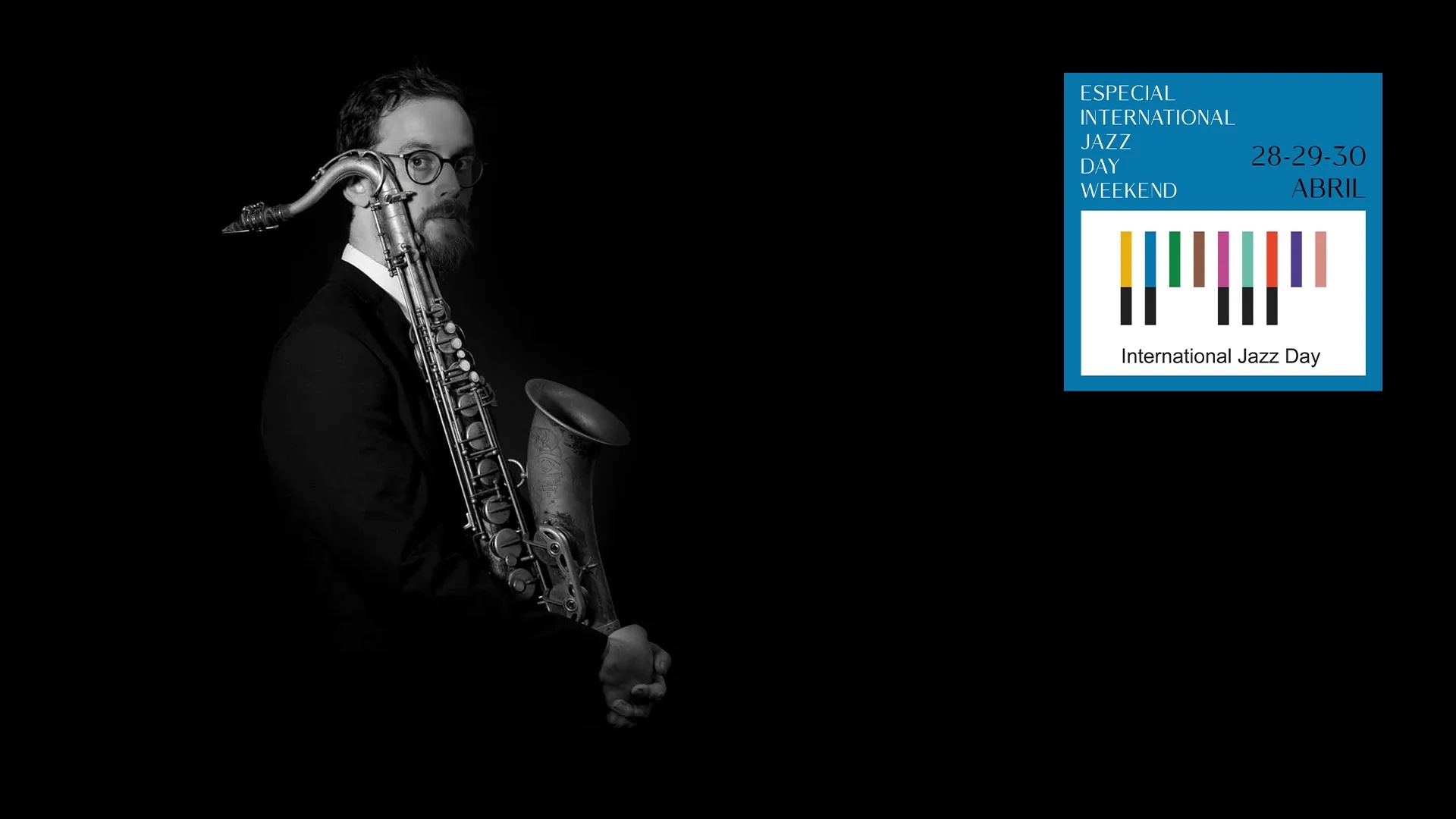 Andrew Baker Quartet
Andrew es un saxofonista, compositor y productor con sede en el Reino Unido y Europa.
Estudió música como estudiante universitario en el Conservatorio Real de Escocia en Glasgow, donde estudió con Tommy Smith y Julian Arguelles. También tiene un master en interpretación de jazz y música moderna del Conservatorio Superior de Música del Liceu en Barcelona, España, donde estudió con el saxofonista estadounidense Bill McHenry.
Toca los saxofones tenor y soprano. La música que escribe está en continua evolución. Abarca estilos rectos, modernos y de libre improvisación.
Formación
Andrew Baker – Saxo Tenor
Diego Hervalejo – Piano
Alejandro Tamayo – Contrabajo
Cote Calmet – Batería
###
Andrew Baker Quartet
Andrew is a UK and European based saxophonist, composer and producer.
He studied music as an undergraduate at the Royal Conservatoire of Scotland in Glasgow, where he studied with Tommy Smith and Julian Arguelles. He also has a master's degree in jazz performance and modern music from the Liceu Conservatory of Music in Barcelona, Spain, where he studied with American saxophonist Bill McHenry.
He plays the tenor and soprano saxophones. The music he writes is constantly evolving. He encompasses straight, modern, and free improvisational styles.
Musicians
Andrew Baker – tenor sax
Diego Hervalejo – Piano
Alejandro Tamayo – double bass
Cote Calmet – Drums
Organizer(s)
Clarence Jazz Club
Contact Person: Javier Salinas
Email: [email protected]
More Celebrations in Spain for International Jazz Day 2023