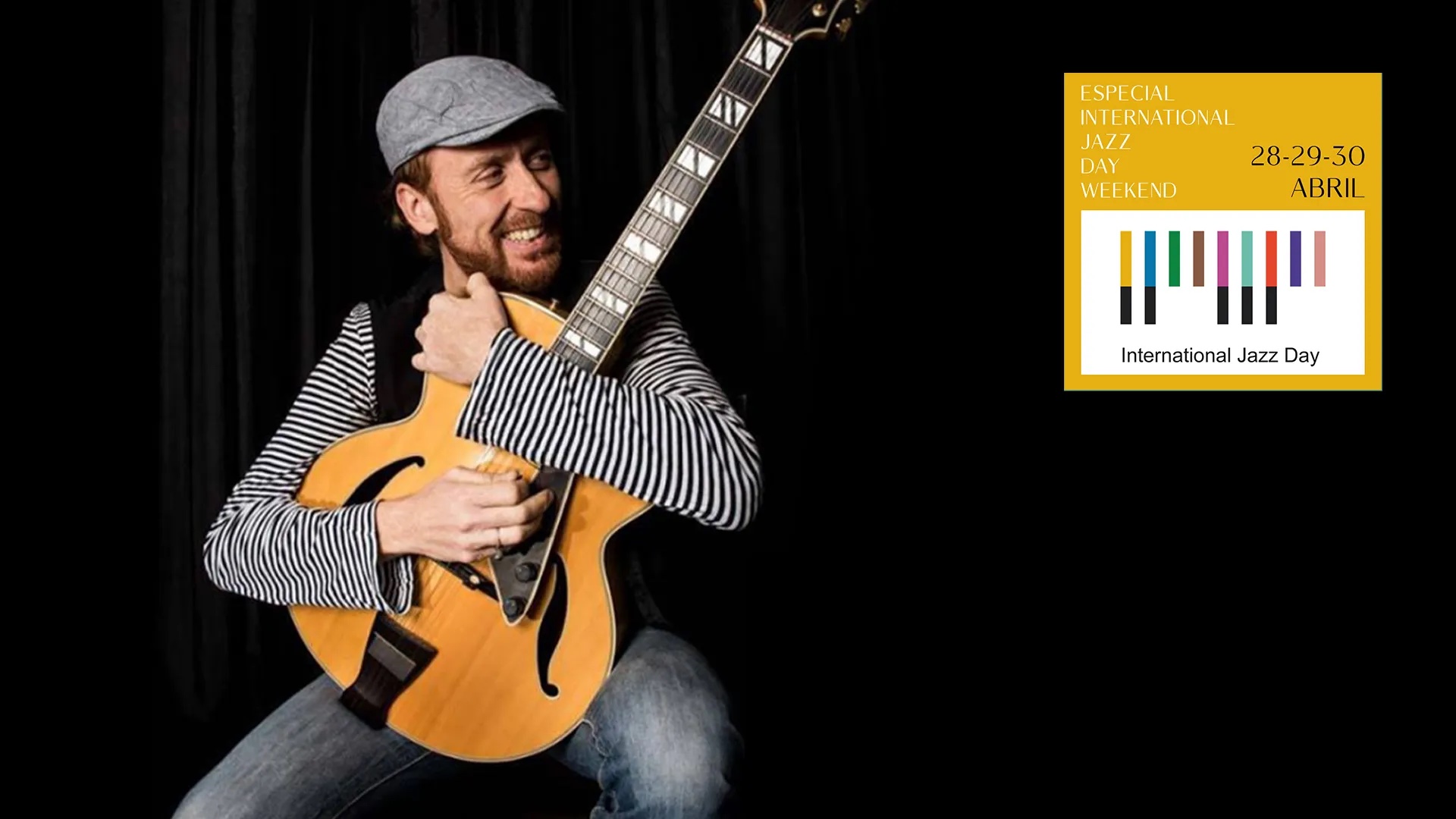 Fran Molina «World Champs Trio»
Tras finalizar su gira por la VIII edición del Festival de Jazz de Delhi, Chennai y Trivandrum, este «World Champs Trio» presentó su proyecto en Madrid. Fran Molina (guitarra), Carlos González (piano) y Fernando Alandes (batería), aúnan sus prolíficas carreras como músicos de reconocida trayectoria internacional con un inmenso currículum que incluye conciertos en más de 40 países. El trío es una fusión entre el jazz, el exotismo del flamenco y las músicas del mundo, una propuesta a través de los ritmos y melodías que han incorporado durante sus viajes a lo largo de los últimos años.
Formación
Carlos González – Piano
Fran Molina – Guitarra
Fernando Alandes – Batería
###
Fran Molina "World Champs Trio"
After finishing their tour of the VIII edition of the Delhi, Chennai and Trivandrum Jazz Festival, this "World Champs Trio" presented their project in Madrid. Fran Molina (guitar), Carlos González (piano) and Fernando Alandes (drums), combine their prolific careers as musicians with recognized international trajectory with an immense curriculum that includes concerts in more than 40 countries. The trio is a fusion between jazz, the exoticism of flamenco and world music, a proposal through the rhythms and melodies that they have incorporated during their travels in recent years.
Musicians
Carlos González – Piano
Fran Molina – Guitar
Fernando Alandes – Drums
Organizer(s)
Clarence Jazz Club
Contact Person: Javier Salinas
Email: [email protected]
More Celebrations in Spain for International Jazz Day 2023