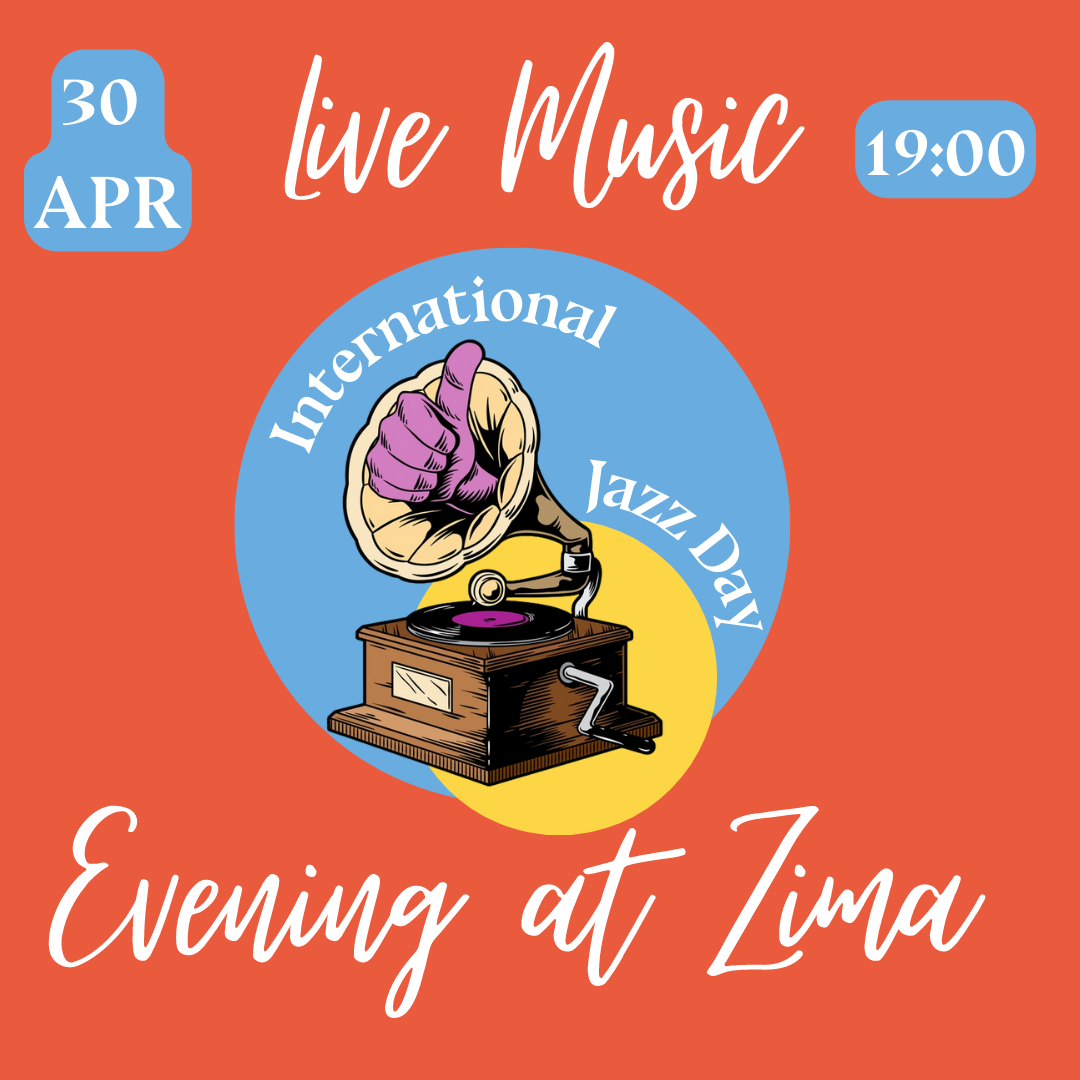 International Jazz Day is an International Day declared by the UNESCO in 2011 to highlight jazz and its diplomatic role of uniting people in all corners of the globe. 
We want to make this day as special for you, uniting all together with a Live Music Performance on the 30th of April at ZIMA, starting at 19:00 you will hear the most spectacular tunes of a solo jazz guitarist during your dinner with us. 
Don't miss this opportunity and book your tables right this moment, we would love to see you all at ZIMA. 
p.s spread the word
More Celebrations in United Kingdom for International Jazz Day 2022