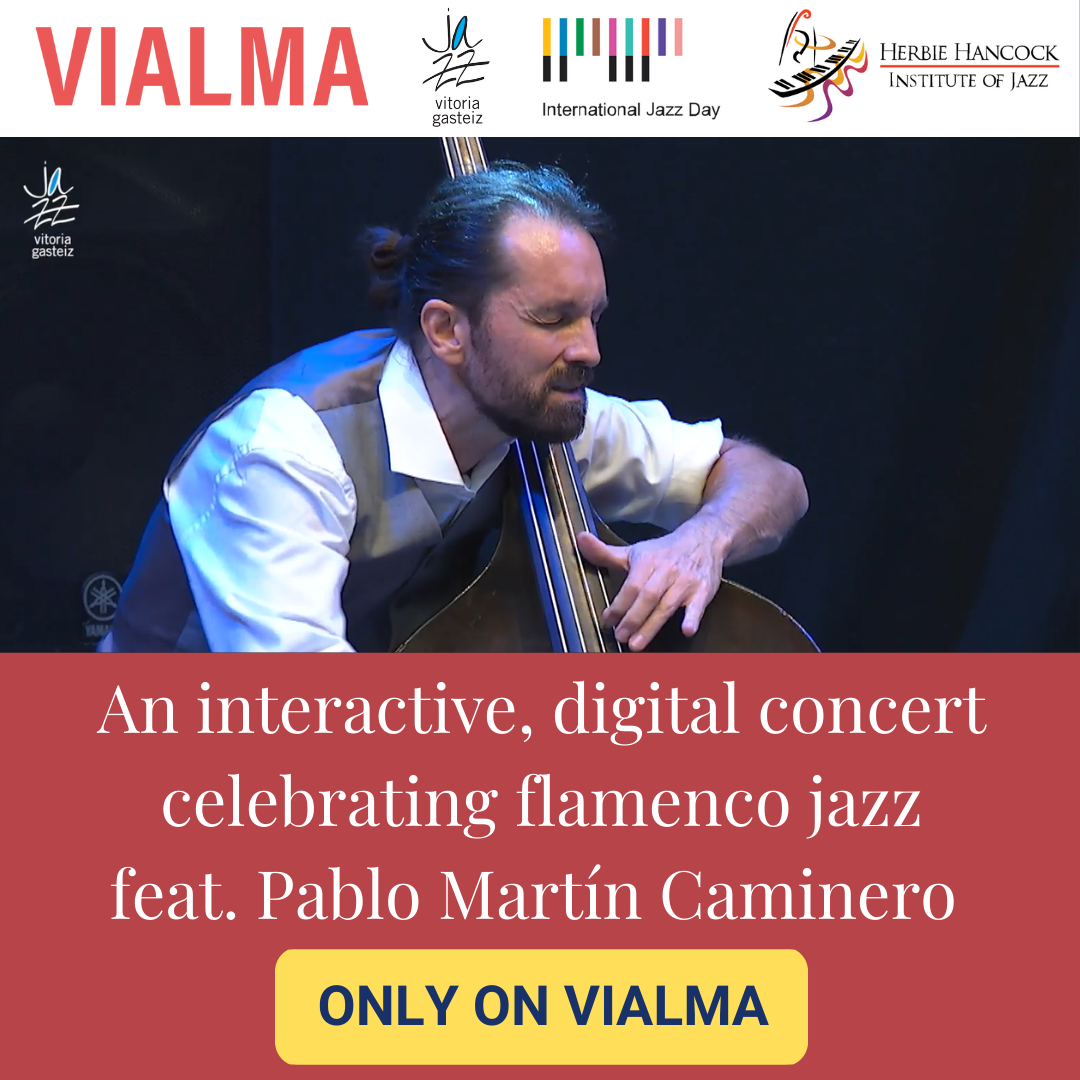 Celebrate International Jazz Day on Vialma with this interactive, digital concert experience for music lovers!
In celebration of this momentous occasion, Vialma has chosen a programme which specifically embodies Jazz Day's values. Flamenco jazz, a fusion genre which embodies the synergy of two very different musical styles, demonstrates precisely how jazz can unite people, cultures, and heritage all around the world.
Join Pablo Martín Caminero, renowned flamenco jazz musician, live on Vialma to showcase his performance at the Vitoria-Gasteiz Jazz Festival and chat more about how musical cultures collide, mesh, and transform in this unique musical genre.
More Celebrations in United Kingdom for International Jazz Day 2022