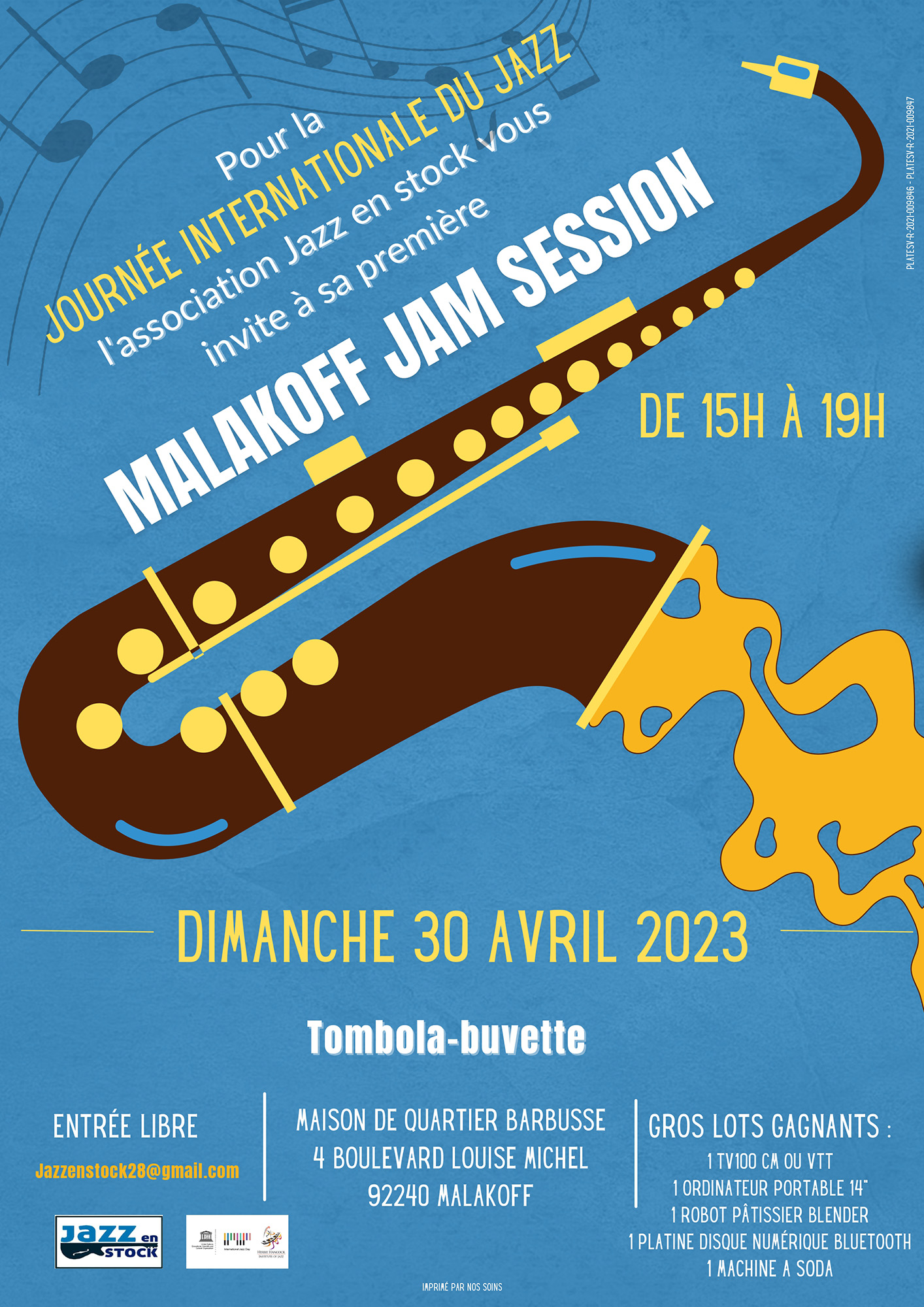 L'association Jazz en Stock propose pour la journée internationale du Jazz, une rencontre autour d'une Jam session.
Différents intervenants, musiciens de Jazz, partagerons un espace scénique, où tous pourront s'exprimer en musique.
Cette scène ouverte est proposée à tous les musiciens de Jazz, apprentis, amateurs, confirmés ou professionnels.
Accessible à tous, cet événement sera accompagné d'une petite buvette et d'une tombola, afin de permettre aux petits comme aux grands, de découvrir, ou redécouvrir, la musique Jazz, en partageant un moment familial et convivial.
###
The Association Jazz en Stock proposes for International Jazz Day of Jazz, a meeting around a Jam session.
Different speakers, Jazz musicians, will share a stage space, where everyone can express themselves in music.
This open stage is offered to all Jazz musicians, apprentices, amateurs, experienced or professionals.
Accessible to all, this event will be accompanied by a small refreshment bar and a raffle, in order to allow young and old alike to discover, or rediscover, Jazz music, by sharing a family and friendly moment.
Organizer(s)
JAZZ EN STOCK
Contact Person: Estella Chavez
Tel: +33663928210
Email: [email protected]
MAISON DE QUARTIER BARBUSSE
4 BOULEVARD LOUISE MICHEL 92240 MALAKOFF
MALAKOFF, Ile-de-France 92240
More Celebrations in France for International Jazz Day 2023