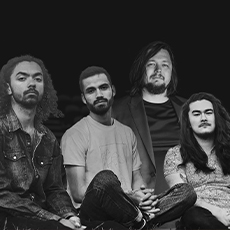 Ollie McGill (The Cat Empire) and Izy (Ryo Montgomery, Maru Elias, Warrigo Tyrrell) together, reach the culmination of their musical ability when paying respects to The Giants of the 1970's Jazz era.
The World looked to Oscar Peterson, Joe Pass, Ray Brown and Tony Williams, among other credible artists at the Jazz forefront.
However, the previous four mentioned took Ollie and Izy to new heights in their musical ability.
Their solo albums and especially their collaborative albums inspired Ollie and Izy to discover (rediscover) the World of Jazz, particularly the chemistry in which The Giants claimed as the reason for the sound of magic in their collaborative albums.
Much like Ollie and Izy, who share an unbreakable musical fami
Organizer(s)
Cairns Regional Council
Contact Person: Rikaela Rusch
Tel: +61 0740443747
Email: [email protected]
More Celebrations in Australia for International Jazz Day 2022