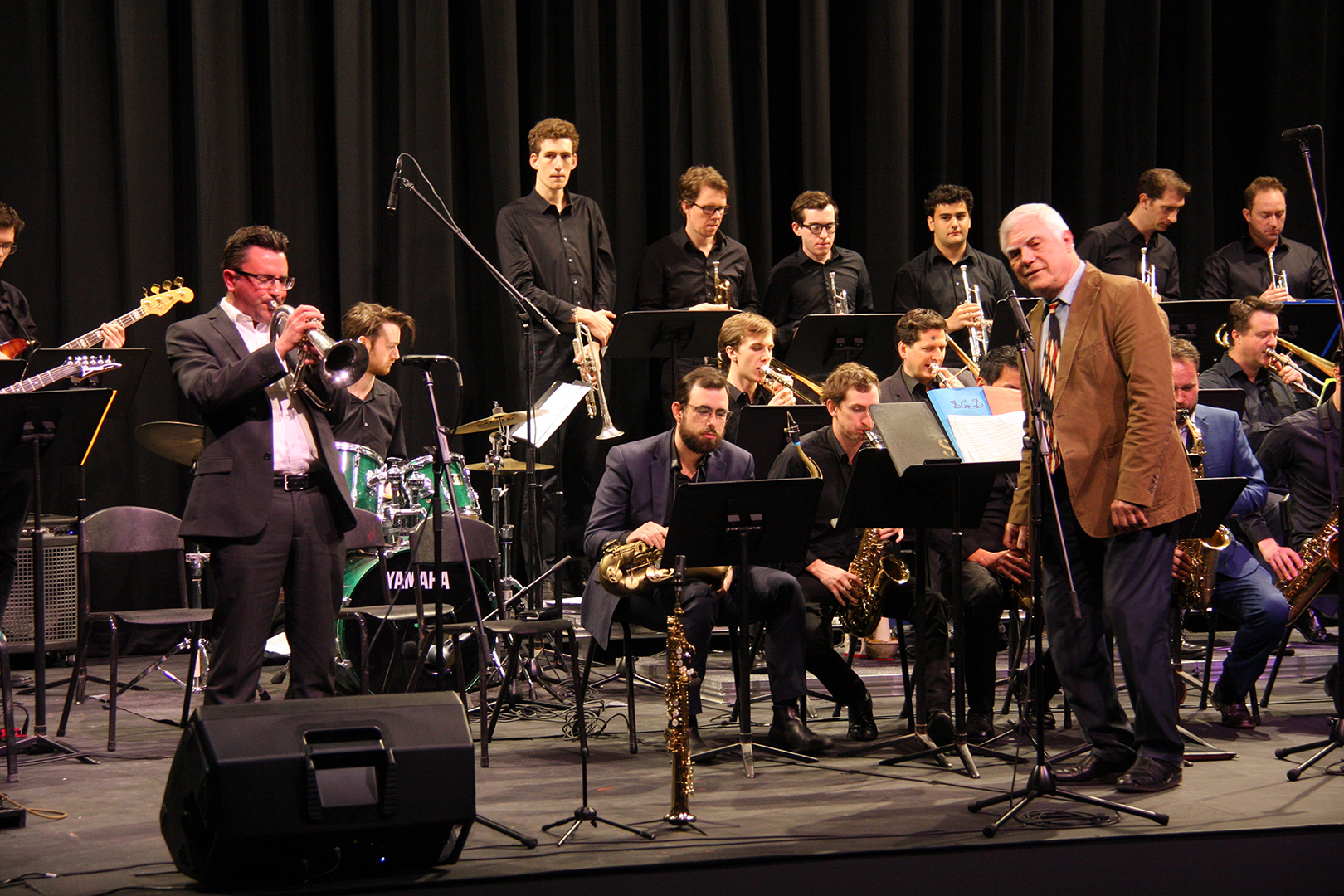 "Dr V's Swing Thing" is a Big band supported by the Jazz Department of Sydney Grammar School. Formed in 2001 by the School Director of Jazz, Vlad Khusid. The band contains members of the School alumni as well as other players from the community who share a love of jazz.
Dr V's Swing Thing has a diverse repertoire that spans classic Big band tunes from greats like Count Basie and Duke Ellington, through Latin jazz and into modern arrangements by Fred Sturm, Pat Metheny, Bob Curnov, Eric Richards and Bert Joris (Brussel's Jazz Orchestra)
Dr V's Swing Thing has established its reputation through its performances at a range of Festivals and venues.
Organizer(s)
Sydney Grammar School
Contact Person: Vladimir Khusid
Tel: +61 293325703
Email: [email protected]
More Celebrations in Australia for International Jazz Day 2022