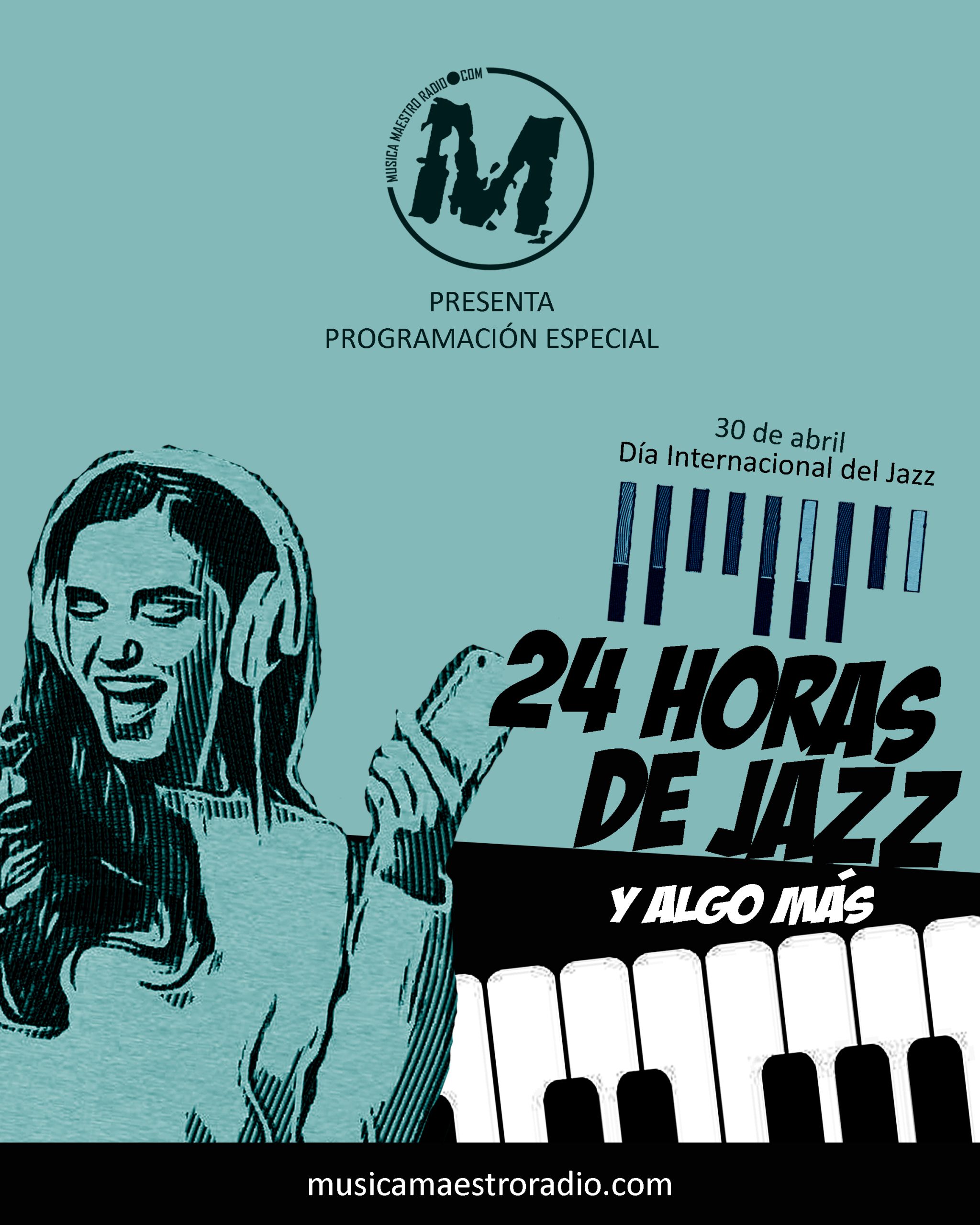 La emisora virtual Música Maestro Radio te invita a disfrutar de una programación especial con motivo de la celebración del Día Internacional del Jazz. Como cada año, tendremos un contenido dedicado a esta fiesta mundial con la participación de productores y programadores de Santo Domingo (Rep. Dom.), Medellín (Colombia) y San Juan (Puerto Rico).
Nuestra programación iniciará a las 12:00 de la noche Colombia, Panamá, Perú; 1:00 de la mañana República Dominicana, Puerto Rico y se extenderá hasta
el amanecer del lunes 1 de mayo. Tendremos programas especiales para diferntes públicos y gustos, así como bloques con los diferentes estilos del jazz, de ayer y hoy.
Más información en nuestras redes sociales.
###
The virtual station Música Maestro Radio invites you to enjoy special programming on the occasion of the celebration of International Jazz Day. As every year, we will have content dedicated to this global festival with the participation of producers and programmers from Santo Domingo (Dom. Rep.), Medellín (Colombia) and San Juan (Puerto Rico).
Our programming will start at 12:00 pm Colombia, Panama, Peru; 1:00 in the morning Dominican Republic, Puerto Rico and will last until
dawn on Monday, May 1. We will have special programs for different audiences and tastes, as well as blocks with the different styles of jazz, from yesterday and today.
More information on our social networks.
Organizer(s)
Música Maestro Radio
Contact Person: Sandra Cano Bedoya
Tel: +573135198006
Email: [email protected]
Calle 54, N0. 86A60.
Medellín, Antioquia 050035
More Celebrations in Colombia for International Jazz Day 2023