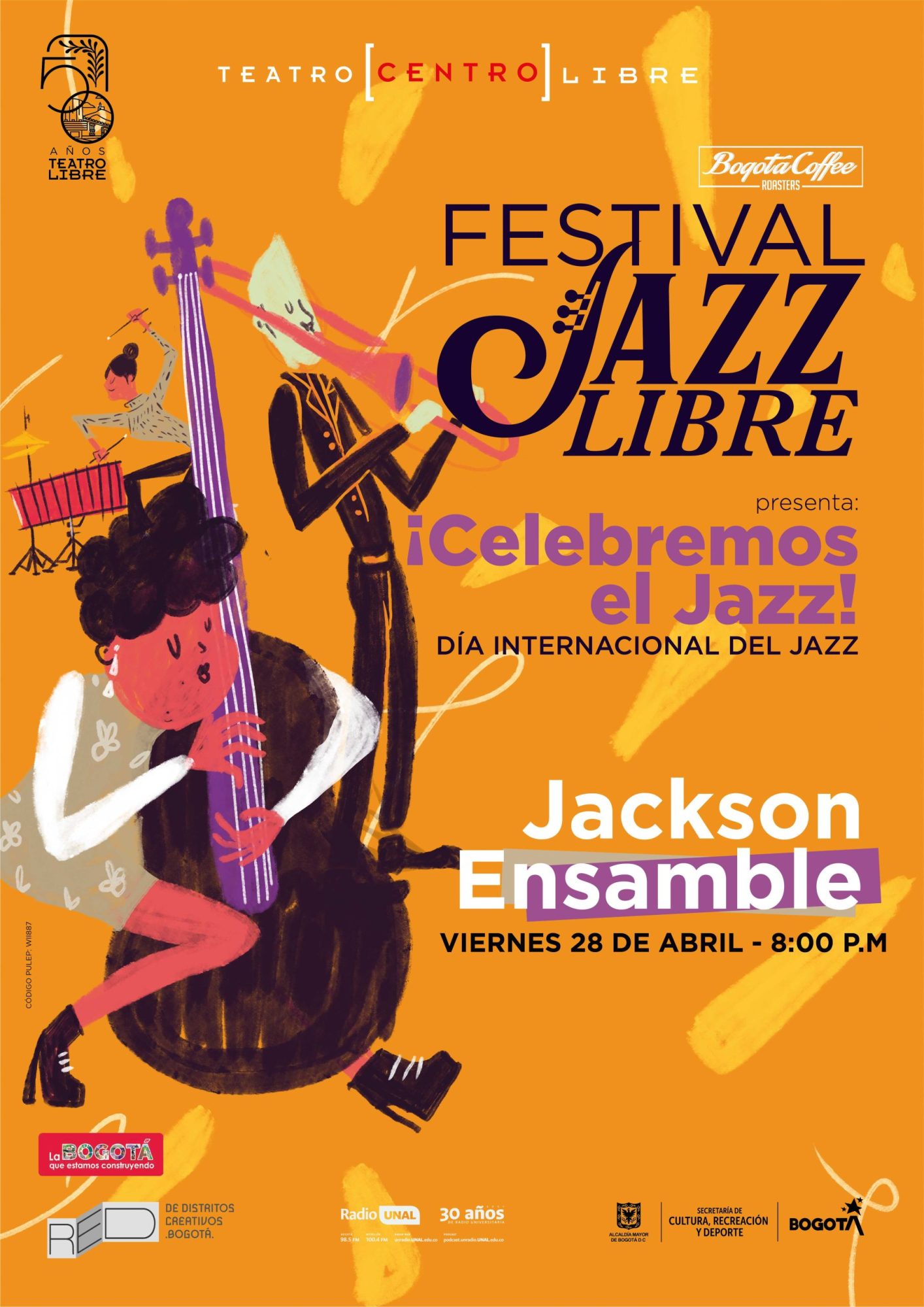 El festival Jazz Libre presenta: Celebración día internacional del Jazz. ¡Cuatro conciertos diferentes!
28 de abril. Concierto Jackson Ensamble. Ganadores de la primera edición del Festival Jazz Libre 2022. Jackson ensamble explora su visión compositiva ofreciendo un set percutivo con un fuerte núcleo emocional. Un interesante diseño de colores y texturas mezclada con músicas tradicionales y armonías modernas del jazz, dan como resultado un exquisito diseño sonoro y una experiencia visual y auditiva cargada de emociones. El variado viaje musical de Jackson ensamble representa el ejercicio de escucha y de cómo el sonido genera afectaciones emocionales, una complicidad con el cuerpo, movimiento, el tap dance y el sand dance.
###
The Jazz Libre festival presents: International Jazz Day Celebration. Four different concerts!
28th of April. Concert Jackson Ensemble. Winners of the first edition of the Free Jazz Festival 2022. Jackson ensemble explores his compositional vision offering a percussion set with a strong emotional core. An interesting design of colors and textures mixed with traditional music and modern jazz harmonies, result in an exquisite sound design and an emotionally charged visual and auditory experience. The varied musical journey of the Jackson ensemble represents the exercise of listening and how sound generates emotional affectations, a complicity with the body, movement, tap dance and sand dance.
Organizer(s)
Teatro Libre
Contact Person: Katheryn Martínez
Tel: +573195087352
Email: [email protected]
More Celebrations in Colombia for International Jazz Day 2023