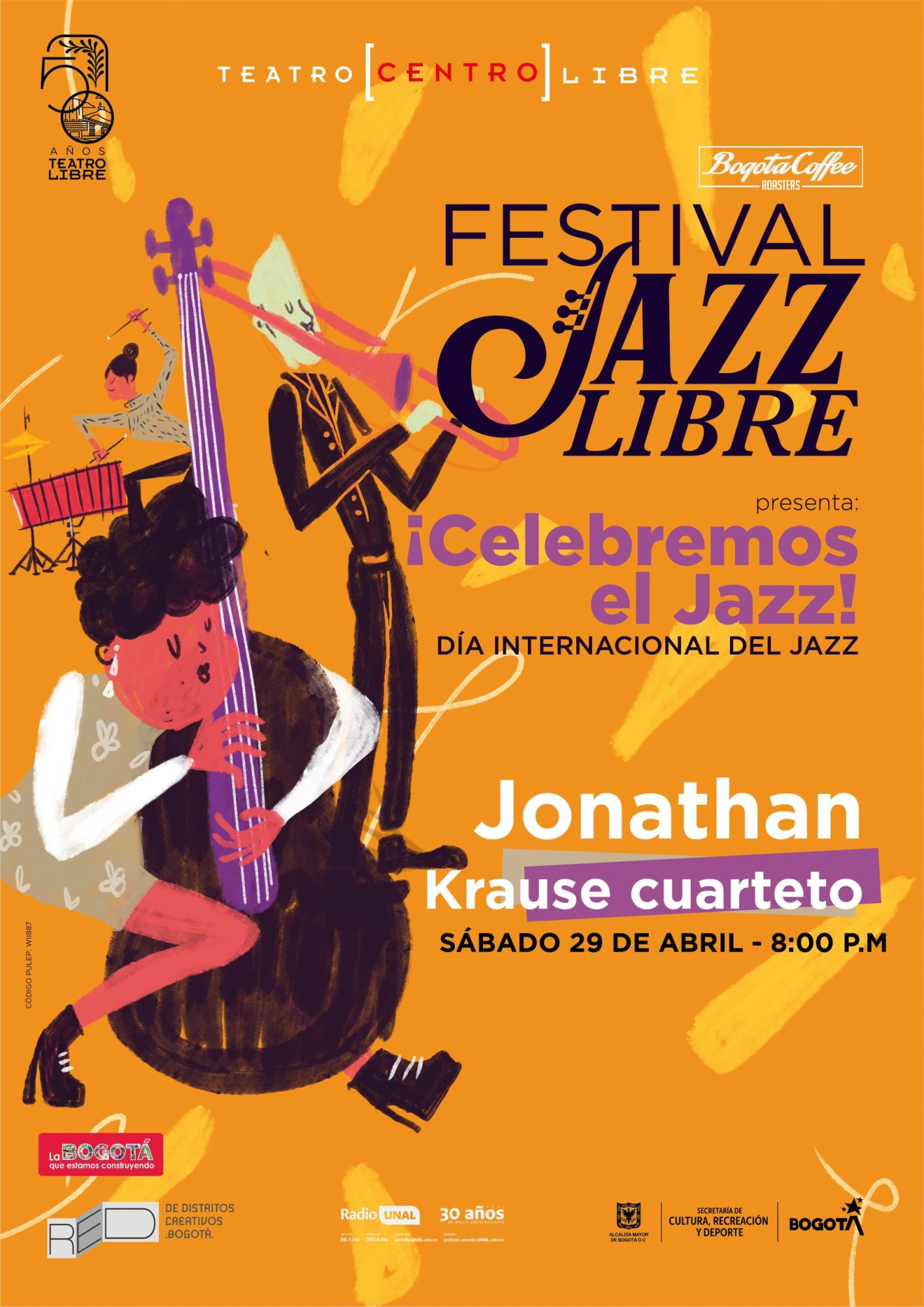 El festival Jazz Libre presenta: Celebración día internacional del Jazz. ¡Cuatro conciertos diferentes!
29 de abril. Concierto Jonathan Krause cuarteto. Nace como un proyecto del saxofonista, clarinetista y flautista alemán Jonathan Krause. El repertorio de esta banda está conformado por obras originales del director y abarca diferentes géneros como el jazz moderno, el funk y las músicas del mundo; en una explosión de gracia, energía y un gran virtuosismo.
###
The Jazz Libre festival presents: International Jazz Day Celebration. Four different concerts!
April 29. Concert Jonathan Krause quartet. It was born as a project of the German saxophonist, clarinetist and flutist Jonathan Krause. The repertoire of this band is made up of original works by the director and covers different genres such as modern jazz, funk and world music; in an explosion of grace, energy and great virtuosity.
Organizer(s)
Teatro Libre
Contact Person: Katheryn Martínez
Tel: +573195087352
Email: [email protected]
More Celebrations in Colombia for International Jazz Day 2023