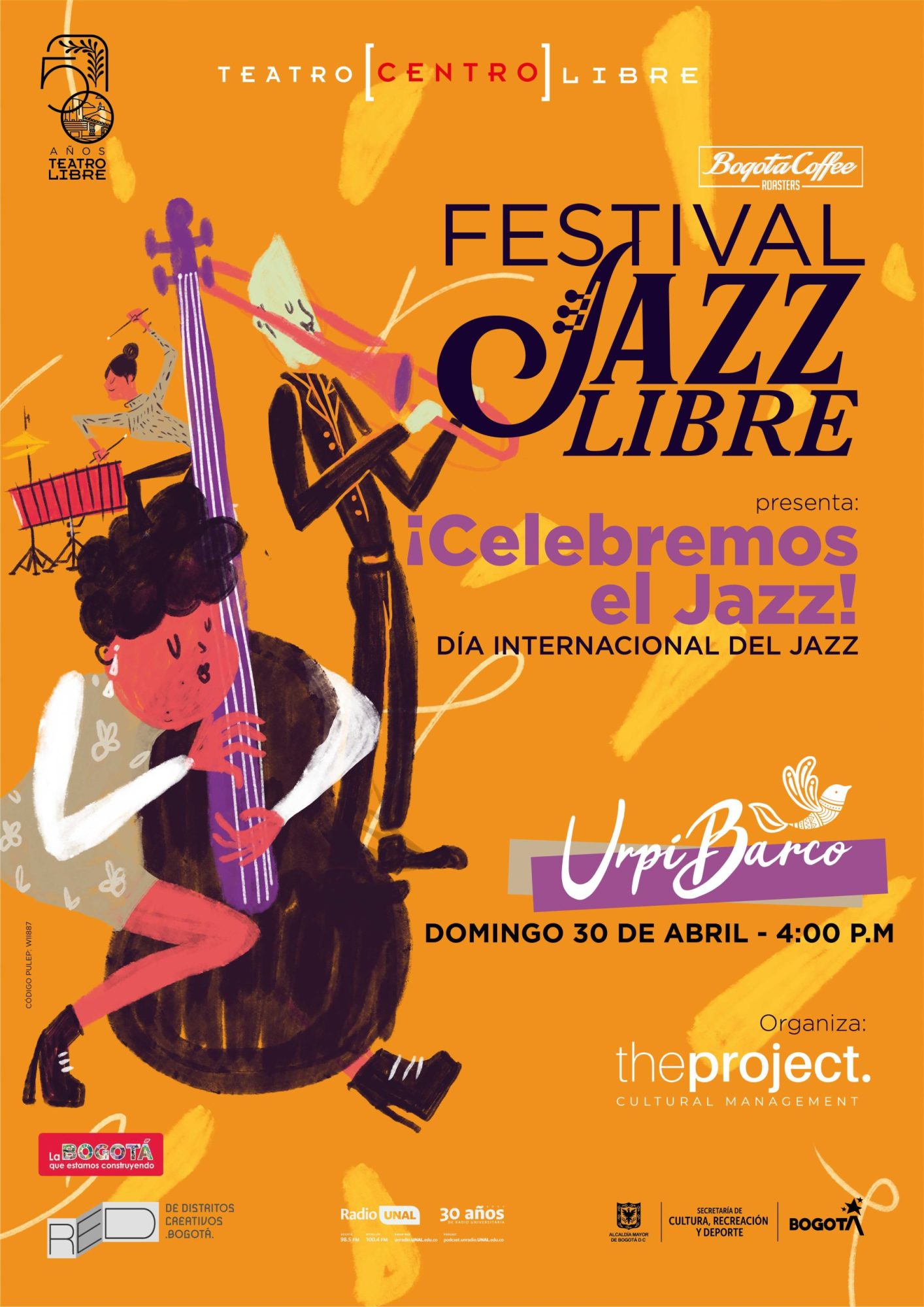 El festival Jazz Libre presenta: Celebración día internacional del Jazz. ¡Cuatro conciertos diferentes!
30 de abril. Concierto Urpi Barco. Una de las cantantes y compositoras más reconocidas en el campo de las nuevas músicas colombianas y el jazz latinoamericano. Con más de 20 años de experiencia en el escenario, cuenta con 3 producciones musicales como solista y 10 producciones con diferentes agrupaciones colombianas. Urpi Barco se ha interesado por la interpretación, investigación y recopilación del repertorio de las costas colombianas principalmente, encontrando en estas sonoridades el pilar para su proyecto creativo que mezcla elementos del jazz, las músicas del mundo y la exploración vocal.
###
The Jazz Libre festival presents: International Jazz Day Celebration. Four different concerts!
April 30th. Urpi Boat Concert. One of the most recognized singers and composers in the field of new Colombian music and Latin American jazz. With more than 20 years of experience on stage, she has 3 musical productions as a soloist and 10 productions with different Colombian groups. Urpi Barco has been interested in the interpretation, research and compilation of the repertoire of the Colombian coasts mainly, finding in these sounds her pillar for her creative project that mixes elements of jazz, world music and vocal exploration.
Organizer(s)
Teatro Libre
Contact Person: Katheryn Martínez
Tel: +573195087352
Email: [email protected]
More Celebrations in Colombia for International Jazz Day 2023