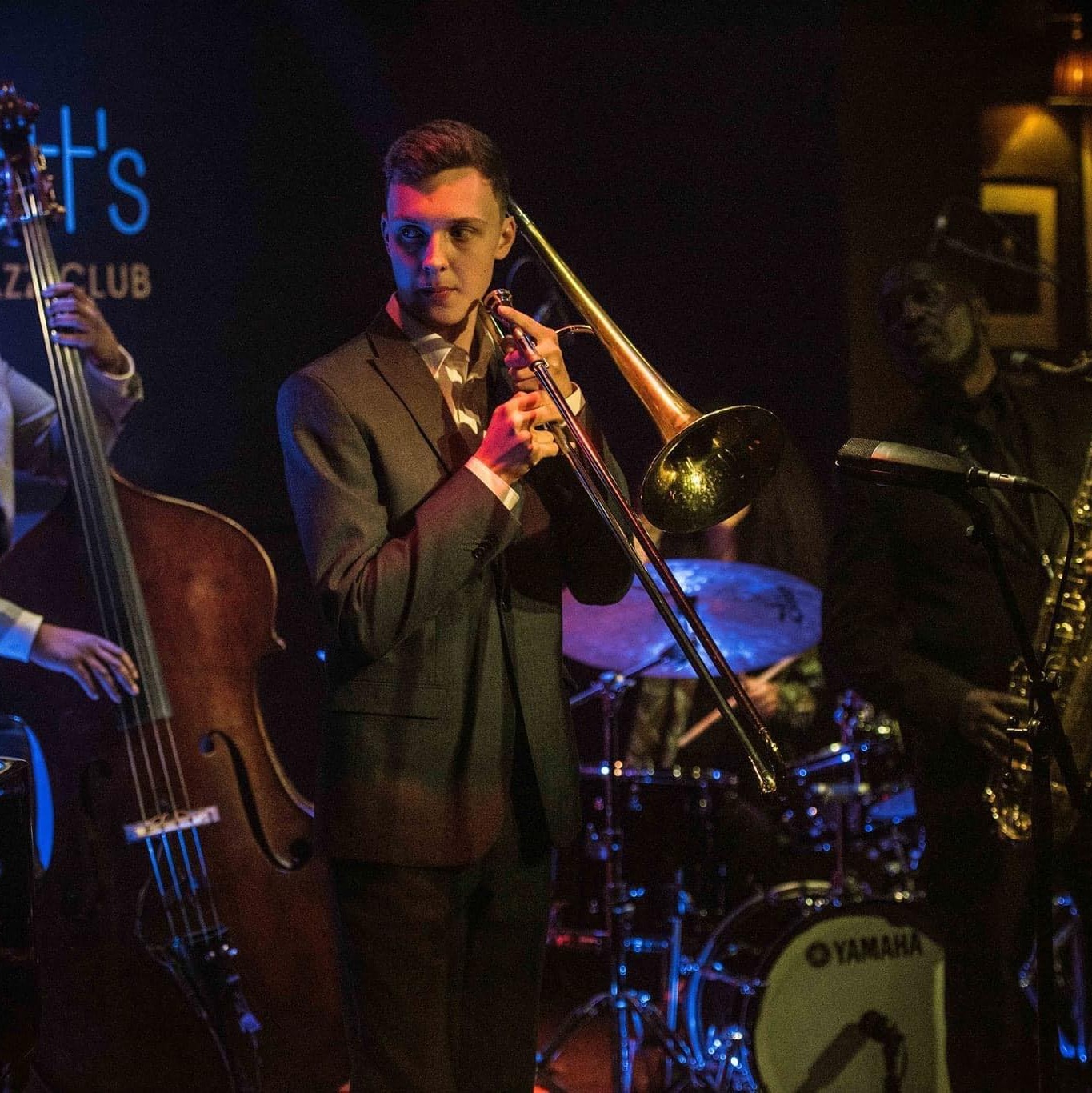 James Wade-Sired is one of the most impressive young trombonists currently on the UK jazz scene.
Still at college, it's a testament to his real talent that he includes work with the likes of Clark Tracey, Art Themen, Cleveland Watkiss and Byron Wallen on an already lengthy and impressive musical resume.
Tom Sheen is a fresh new bassist from London, who has already played with internationally renowned musicians including JD Allen, Rachael Cohen, and Jason Brown.
He will bring a trio featuring Sultan Stevenson on piano, whose debut album 'Faithful One' is to be released on Whirlwind Recordings, and Kai MacRae on drums to play music from the Duke Ellington Songbook.
Organizer(s)
World Heart Beat
Contact Person: Kirsty Goodacre
Tel: +
Email: [email protected]
World Heart Beat Embassy Gardens
World Heart Beat Embassy Gardens, 3 Ponton Road
Nine Elms
London, England SW11 7BD
More Celebrations in United Kingdom for International Jazz Day 2023