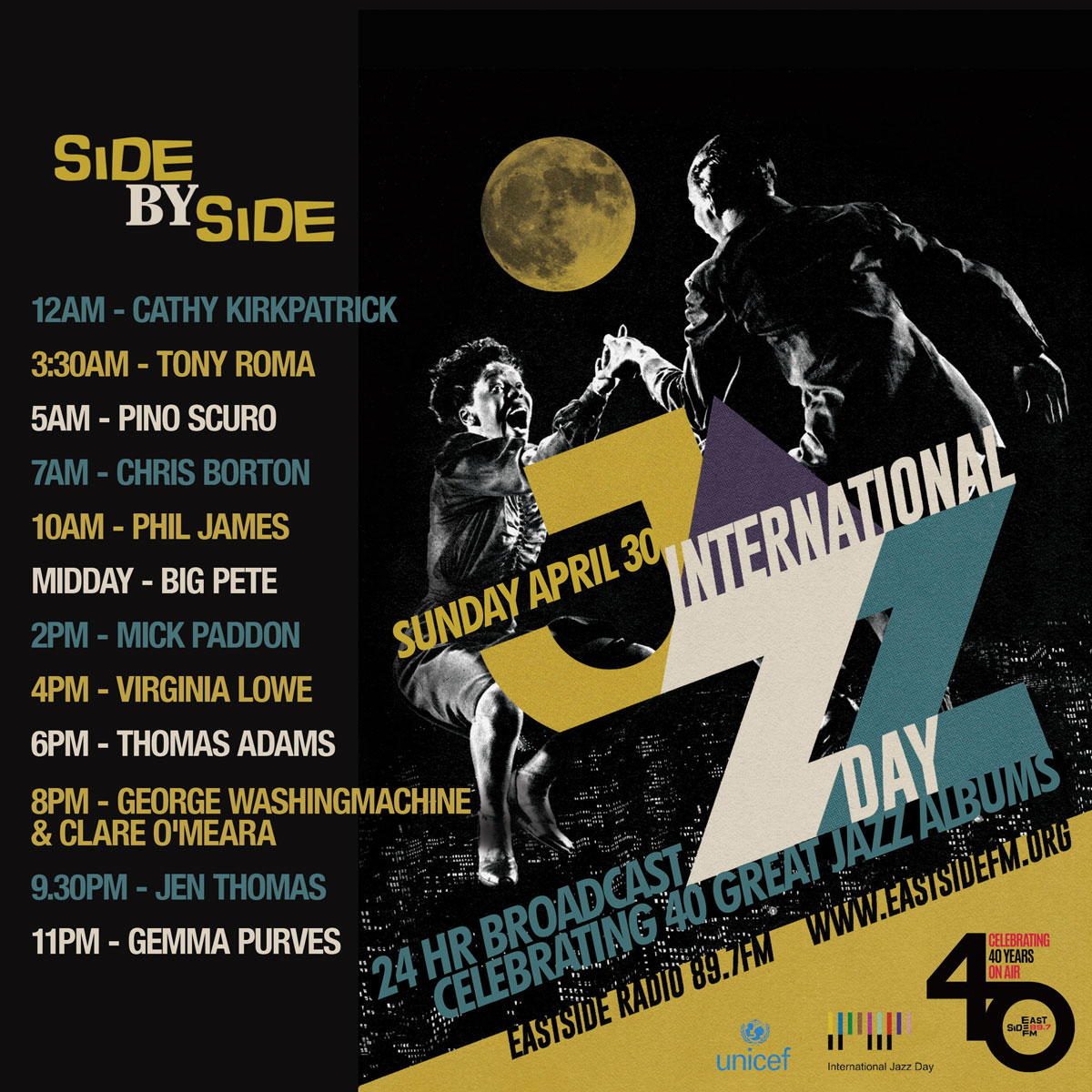 To celebrate International Jazz Day 2023 and mark Eastside FM's 40th year on air, we've selected 40 jazz albums to illustrate the wonderful music we have been playing over those four decades. We'll be playing them for a full 24 hours on International Jazz Day Sunday 30 April.
To make sure we covered all the decades equally and included Australian and international albums, our list has aimed for 10 albums for each decade, half Australian and half from elsewhere.
To hear the 40 albums tune into Eastside on Sunday 30 April or stream from the website at https://eastsidefm.org/. For 24 hours some of our best jazz presenters, one after the other, will be using them as the playlist for their shows.
https://eastsidefm.org/
Organizer(s)
Eastside Radio 89.7FM
Contact Person: Phil James Mick Paddon
Tel: + 612 9331 3000
Email: [email protected]
More Celebrations in Australia for International Jazz Day 2023