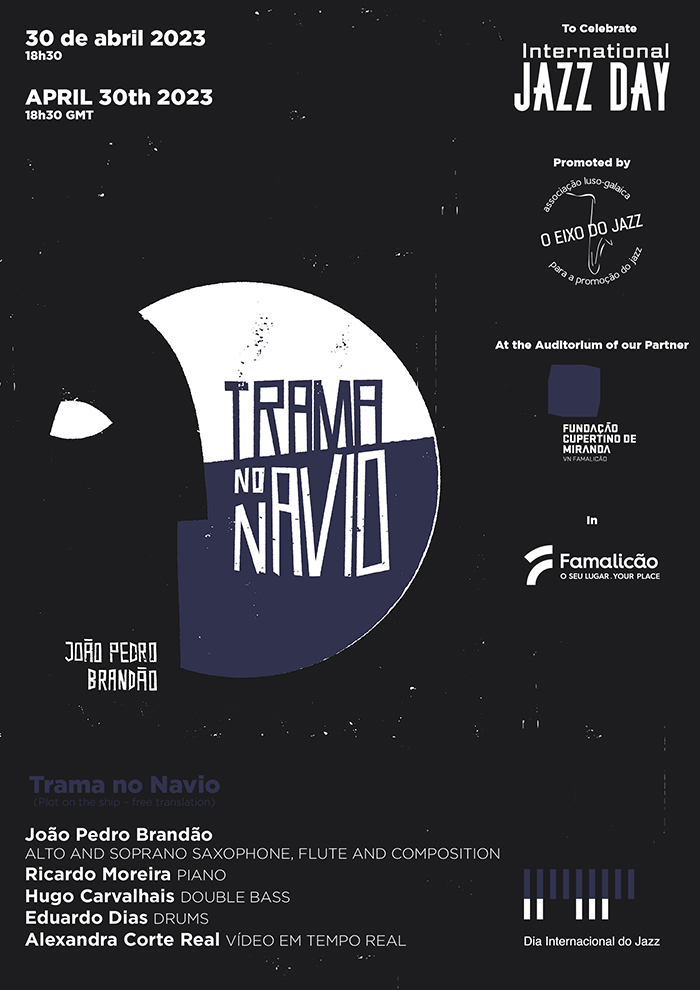 To end the Jazz month with a big celebration o Eixo do Jazz invited João Pedro Brandão, a Portuguese musician that moves between written music and free improvisation. Plays the saxophone and flute, composes, and directs Porta-Jazz, a jazz musical association, rooted in Oporto city since 2010 with interrupted activity for the last 10 years to presente is work in Famalicão: Trama no Navio.
A special Piece to a special day in a special place, the auditorium of the Cupertino de Miranda's Foundation that holds surrealism museum. Like Paul Acquaro said : "Leaving the auditorium, I was struck by the depth of the piece." Free Jazz Collective - Hope everyone else will be too.
The concert is made with a real time video projection.
Organizer(s)
Eixo do Jazz Associação
Contact Person: Cristina Marvão
Tel: + 351 918562629
Email: [email protected]
More Celebrations in Portugal for International Jazz Day 2023