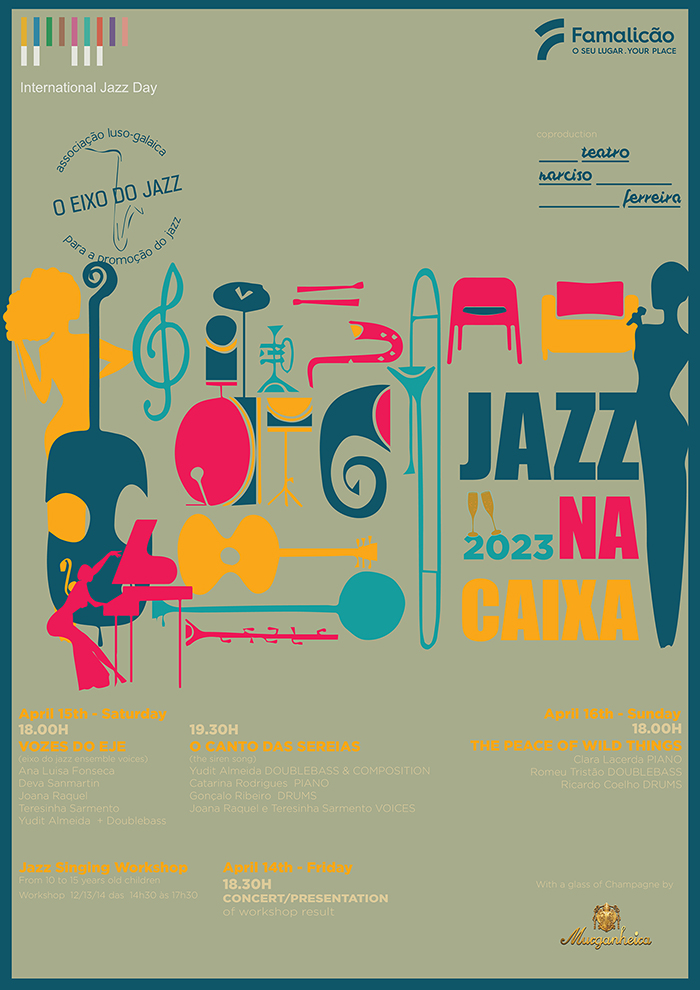 Jazz na Caixa will present a concert by The Peace of Wild Things, a jazz trio with Cara Lacerda at the piano, Romeu Tristão on Double bass and Ricardo Coelho on drums and percussion.
This will be the last of the concerts of this April's Jazz na Caixa, the circle of concerts where the public seats around the musicians on stage and have a talk with them after, over a glass of champagne.
This weekend is a lot about women in jazz and as it is in April we wanted it to be a part of the Jazz Appreciation Month and celebrate the International Jazz day in advance.
Organizer(s)
Eixo do Jazz Associação
Contact Person: Cristina Marvão
Tel: + 351 918562629
Email: [email protected]
More Celebrations in Portugal for International Jazz Day 2023