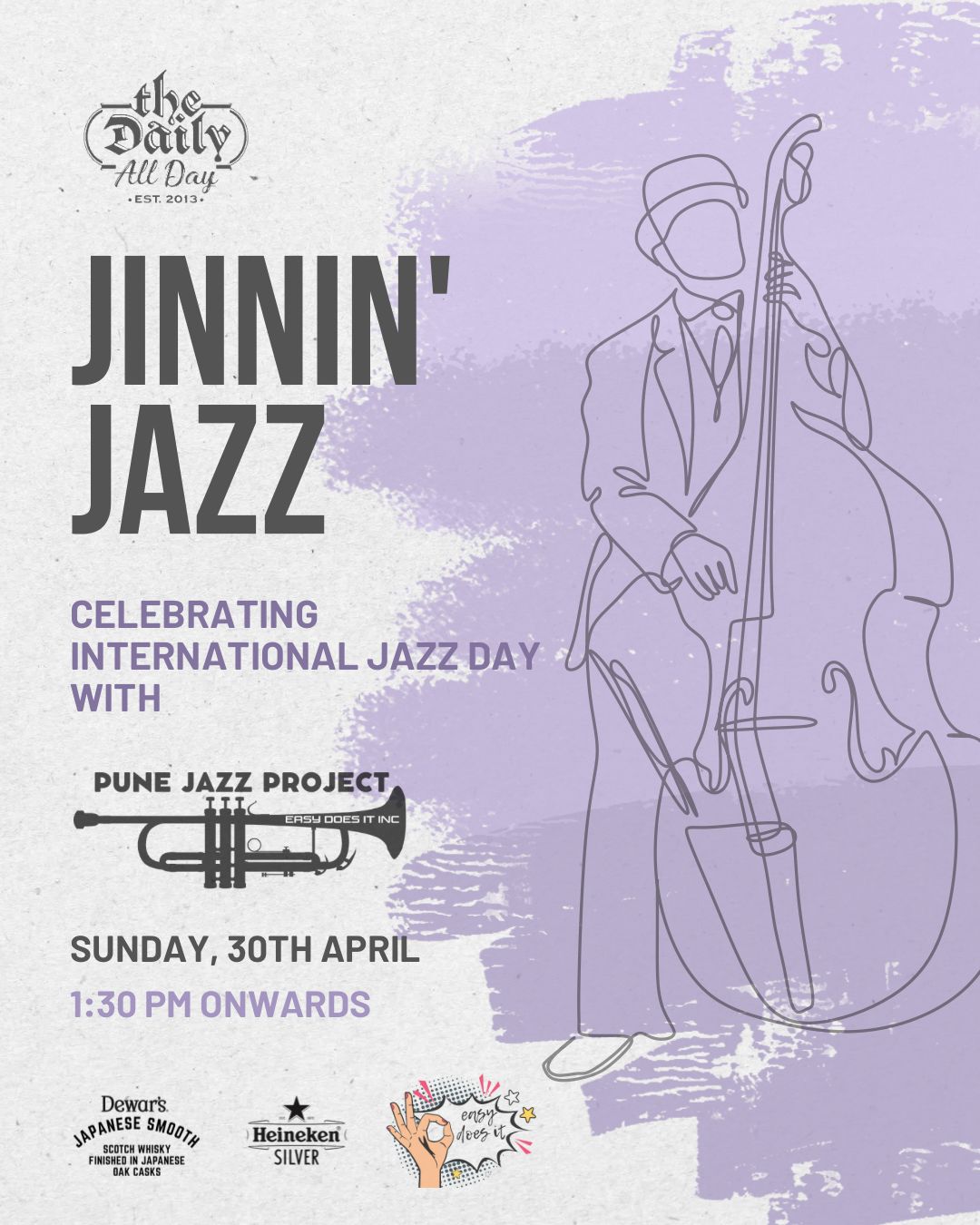 Celebrating with Pune Jazz Project at The Daily All Day over an amazing brunch 12noon to 4pm.
Pune Jazz Project is an eclectic ensemble of musicians, performing as a quartet with SaxyTimes, Pratik, Vicky & Aman.
Pune folks let's get Jinnin & Jazz on 30th April marking the International Jazz Day over delicious cocktails, food & Jazz standards layered with unique jukebox takedowns & sprinkle of blues, soul & RnB.
Organizer(s)
Easy Does It Inc
Contact Person: Ashutosh Joshi
Tel: + 919892960191
Email: [email protected]
The Daily All Day
Front Yard
Lane No. 7, Opposite SBI Bank
Ashok Chakra Society, Meera Nagar, Koregaon Park
Pune, 411001
More Celebrations in India for International Jazz Day 2023