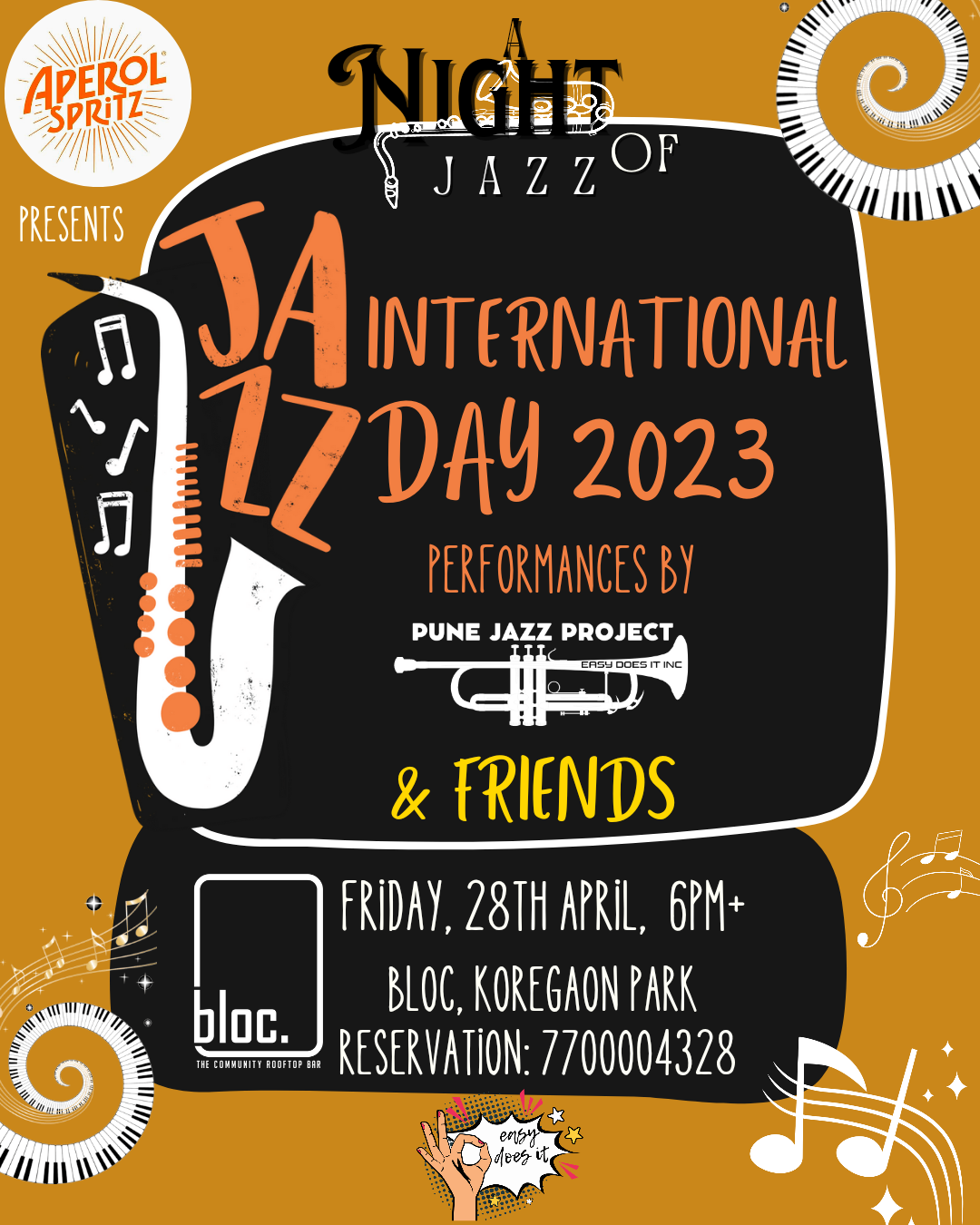 A Night of Jazz to celebrate International Jazz Day over the weekend with musicians of Pune city.
We have Pune Jazz Project a quintet of eclectic musicians ensembled by Easy Does It Inc performing with guest appearances by finest talent of PTown.
6pm onwards at Bloc.India in Koregaon Park, Pune.
Organizer(s)
Easy Does It Inc
Contact Person: Ashutosh Joshi
Tel: +919892960191
Email: [email protected]
Bloc.India
Bloc.india, next to orilla
North main road, Koregaon Park
Pune, Maharashtra 411001
More Celebrations in India for International Jazz Day 2023