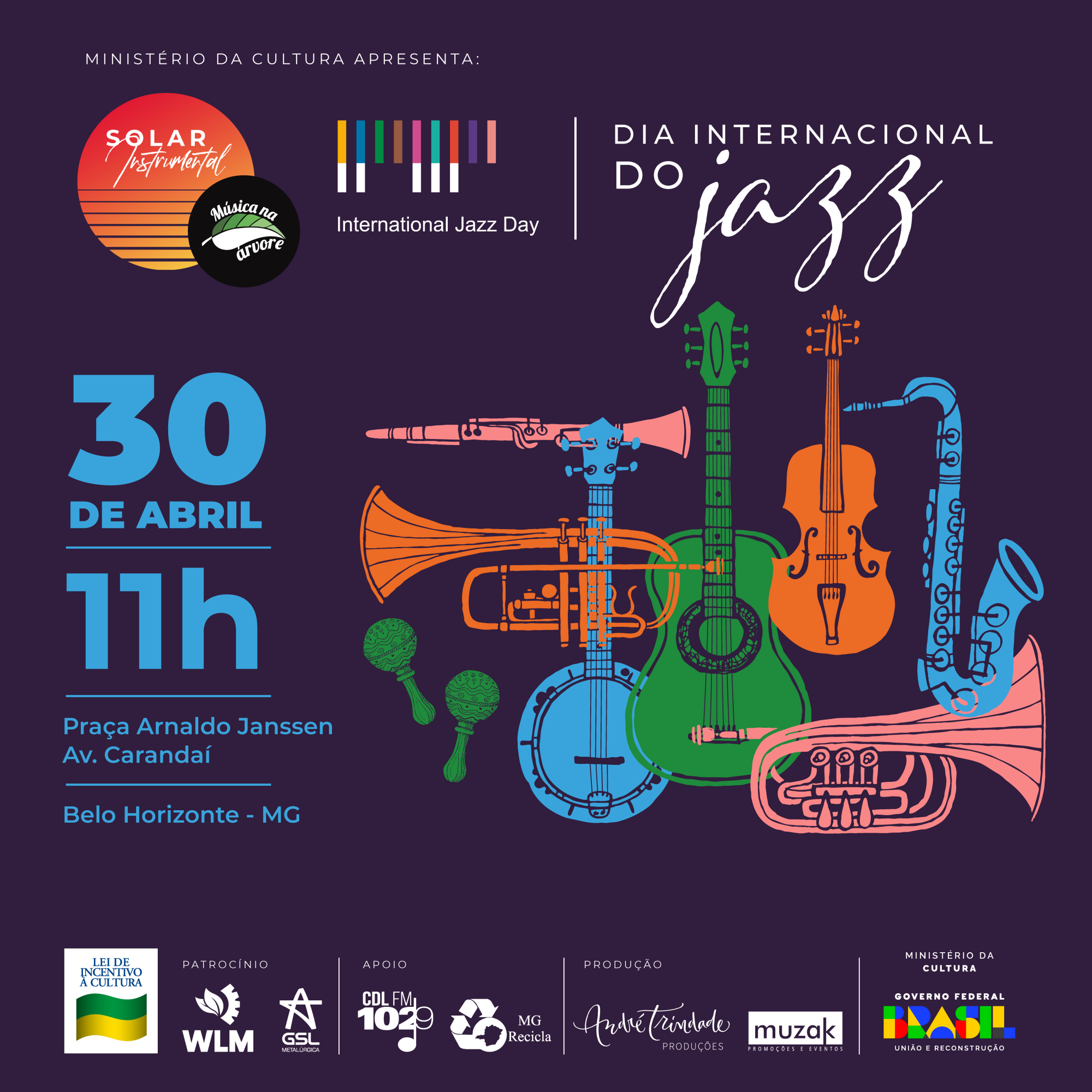 Toda a matriz energética dos eventos é proveniente de
energia fotovoltaica.
Uma mini van equipada com placas solares e um sistema
avançado de armazenamento e distribuição alimenta o palco
Com o objetivo de estimular a regionalização
da produção cultural e artística brasileira, por meio da
valorização de recursos humanos surgiu em 2012 o coletivo cultural "Música na Árvore"
Shows:
Celso Moreira Trio
Standards de jazz
Charanga pop (Versão New
Orleans)
DJ Fê Lins convida Silas
Prado(Sax)
Gustavo Figueiredo Trio
Oficina:
João Vianna trompetista e Diretor Artístico do Projeto Música na Árvore Instrumental vai homenagear Louis Armstrong e falar do contexto musical do jazz dos anos 30 e 40 quando este ícone do Jazz se despontou para o Mundo.
###
The entire energy matrix of the events comes from
Photovoltaics.
A mini van equipped with solar panels and a system
advanced storage and distribution powers the stage
In order to encourage regionalization
of Brazilian cultural and artistic production, through the
valorization of human resources emerged in 2012 the cultural collective "Música na Árvore"
Shows:
Celso Moreira Trio
jazz standards
Charanga pop (New Version)
Orleans)
DJ Fê Lins invites Silas
meadow(sax)
Gustavo Figueiredo Trio
Workshop:
João Vianna, trumpeter and Artistic Director of the Música na Árvore Instrumental Project, will pay homage to Louis Armstrong and talk about the musical context of jazz in the 30s and 40s, when this Jazz icon first emerged in the world.
Organizer(s)
MÚSICA NA ÁRVORE SOLAR INSTRUMENTAL
Contact Person: ANDRE TRINDADE
Tel: +556199647-4307
Email: [email protected]
PRAÇA ARNALDO JANSSEN BELO HORIZOTE -MG
OPEN AIR
AVENIDA CARANDAI
S/N
BELO HORIZONTE, MG 30130-066
More Celebrations in Brazil for International Jazz Day 2023