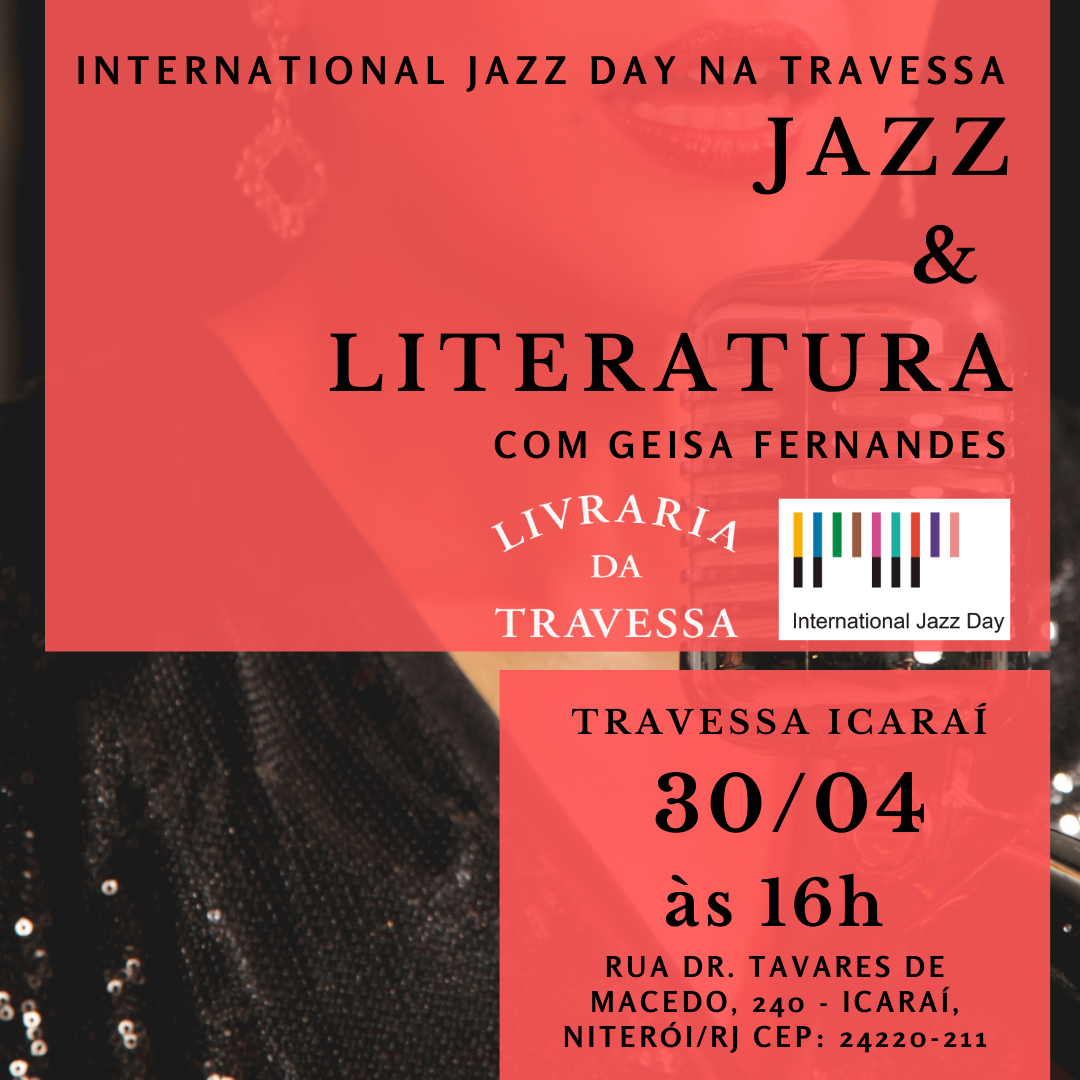 PT & EN
Português:
30 de Abril, às 16h - Dia Internacional do Jazz na LivrariaTravessa - "O Jazz e a Literatura" com Geisa Fernandes
A representação do jazz na literatura: biografias e romances gráficos. A influência do jazz na música popular brasileira: de Pixinguinha à Bossa Nova. Jazz e questões de gênero: o caso de Billie Holiday..
English:
April 30th, at 4pm - International Jazz Day at Travessa Bookstore - "Jazz and Literature" with Geisa Fernandes
The representation of jazz in literature: biographies and graphic novels. The influence of jazz on Brazilian popular music: from Pixinguinha to Bossa Nova. Jazz and gender issues: the case of Billie Holiday.
Organizer(s)
Geisa Fernandes
Contact Person: Geisa Fernandes
Email: [email protected]
More Celebrations in Brazil for International Jazz Day 2023