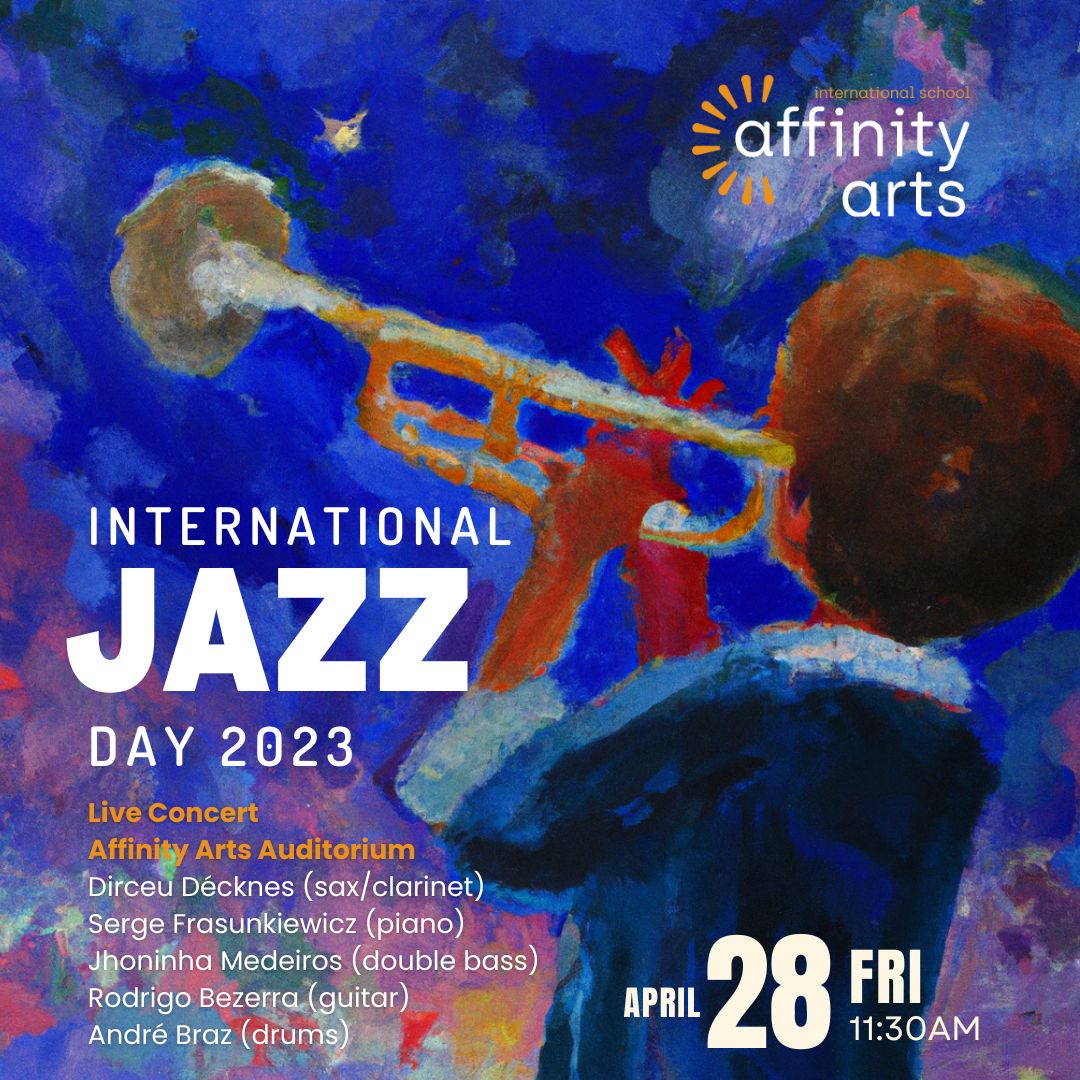 Get ready for an unforgettable musical experience with our celebration of International Jazz Day at Affinity Arts! Immerse yourself in the magical sounds of jazz, and watch children and families alike take part in this 5th edition of our annual event. The students will be engaged in creative art activities and stories with their teachers throughout the week and be captivated by a special performance by renowned Brazilian jazz artists.
• Dirceu Décknes (sax/clarinet)
• Serge Frasunkiewicz (piano)
• Jhoninha Medeiros (double bass)
• Rodrigo Bezerra (guitar)
• André Braz (drums)
International Jazz Day 2023 at Affinity Arts is the perfect family-friendly event to bring people together!
Organizer(s)
Affinity Arts International School
Contact Person: SERGE FRASUNKIEWICZ
Tel: +55 (61) 999663779
Email: [email protected]
More Celebrations in Brazil for International Jazz Day 2023