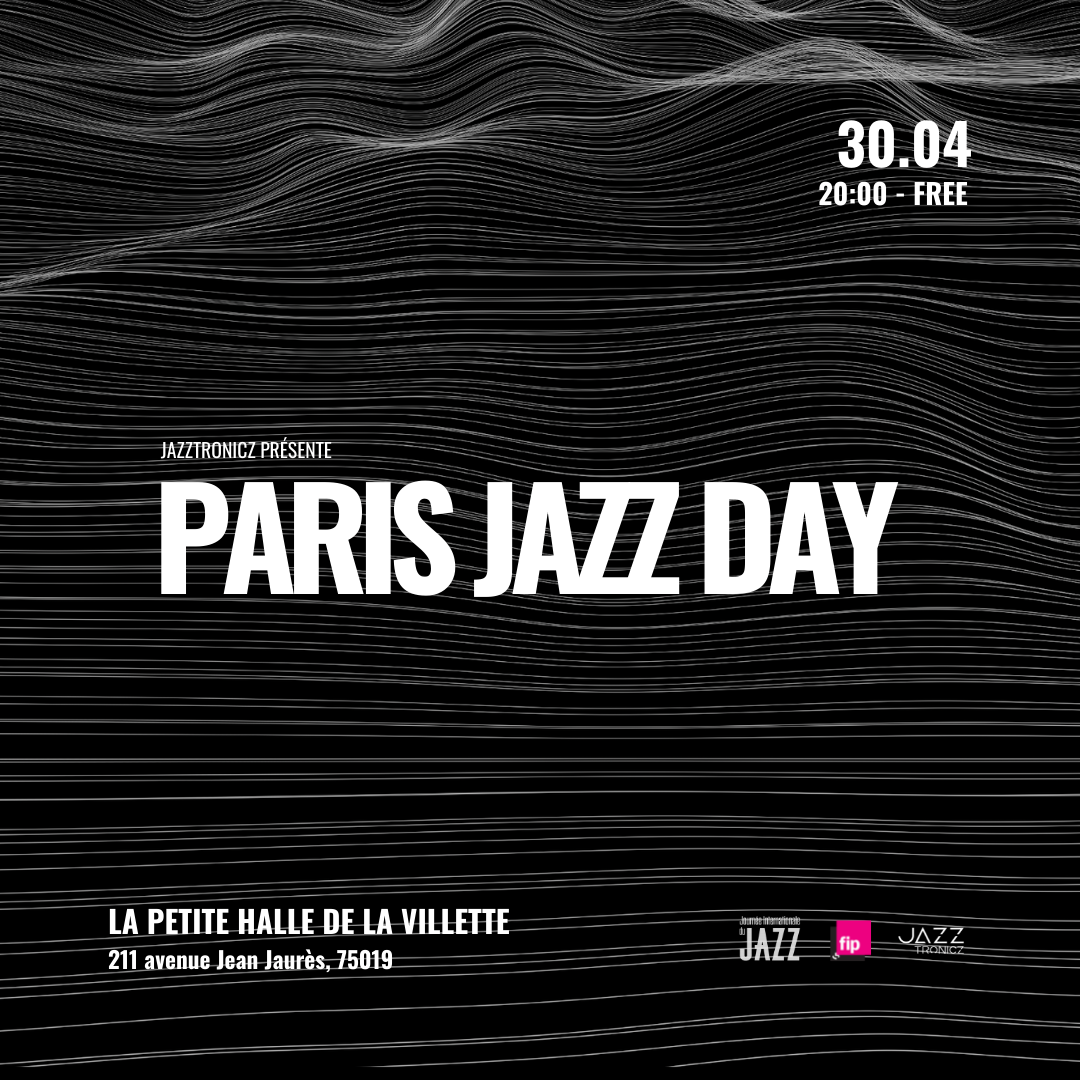 𝗝𝗔𝗭𝗭𝗧𝗥𝗢𝗡𝗜𝗖𝗭 𝗣𝗥𝗘𝗦𝗘𝗡𝗧𝗦 𝗧𝗛𝗘 𝗣𝗔𝗥𝗜𝗦 𝗝𝗔𝗭𝗭 𝗗𝗔𝗬
Proclamée en Novembre 2011 par l'UNESCO, la Journée Internationale du Jazz se déroule chaque 30 Avril dans une centaine de pays sur les 5 continents, afin de promouvoir le jazz comme élément de dialogue universel et de facteur de paix entre les peuples.
Le jeune label et collectif parisien Jazztronicz investit La Petite Halle de la Villette pour célébrer la Journée Internationale du Jazz avec de nombreux artistes issus de la nouvelle scène, promouvant un jazz actuel, renouvelé, ressourcé.
###
𝗝𝗔𝗭𝗭𝗧𝗥𝗢𝗡𝗜𝗖𝗭 𝗣𝗥𝗘𝗦𝗘𝗡𝗧𝗦 𝗧𝗛𝗘 𝗣𝗔𝗥𝗜𝗦
Proclaimed in November 2011 by UNESCO, International Jazz Day takes place every April 30 in a hundred countries on the 5 continents, in order to promote jazz as an element of universal dialogue and a factor of peace between peoples.
The young Parisian label and collective Jazztronicz takes over La Petite Halle de la Villette to celebrate International Jazz Day with many artists from the new scene, promoting contemporary, renewed, and rejuvenated jazz.
La Petite Halle de la Villette
211 Avenue Jean Jaurès
Paris, Île-de-France 75019
More Celebrations in France for International Jazz Day 2022