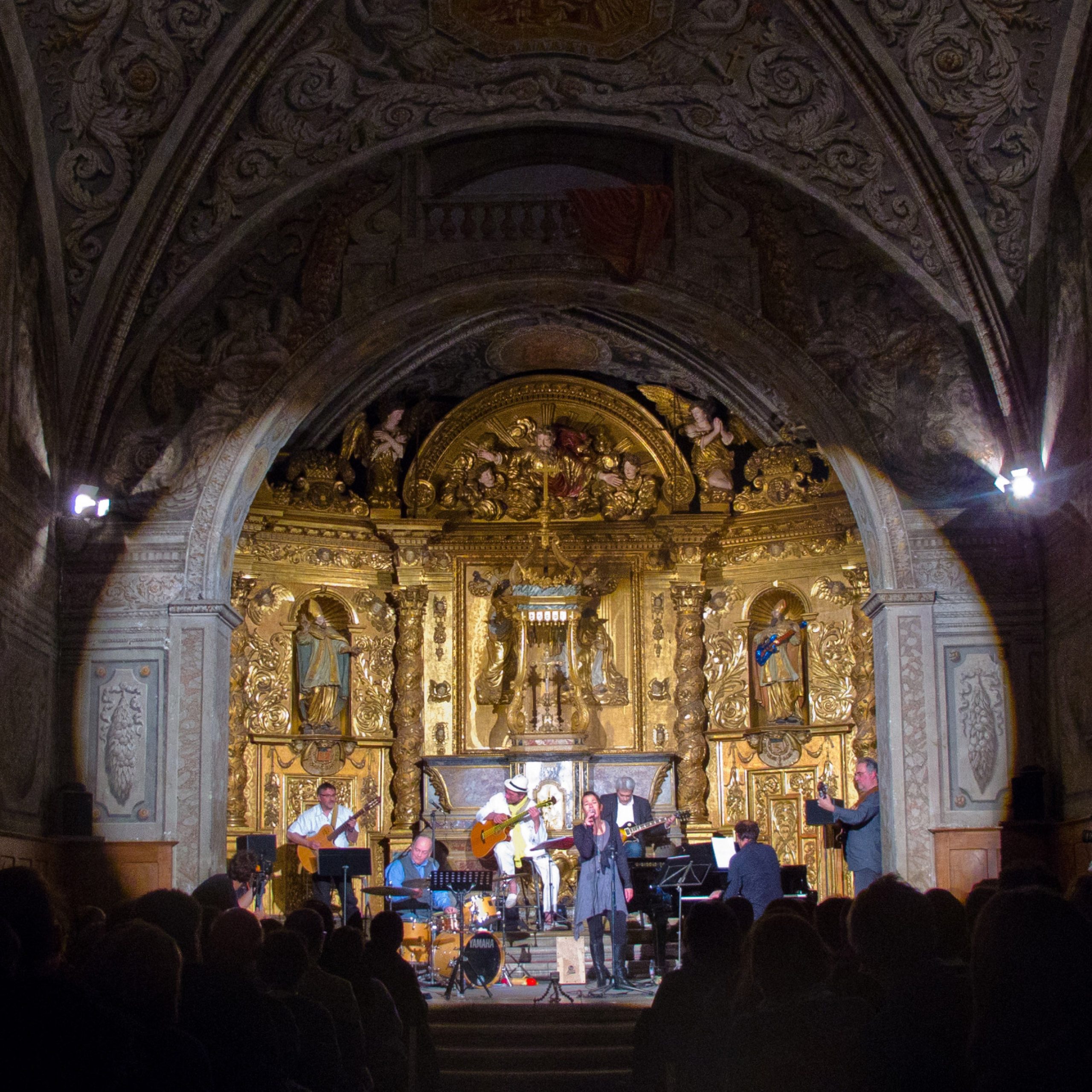 Born on 2002 May 1st (10 years before the International Jazz Day ;-) the Alzy Trio (Pascal Kober on acoustic bass, Christian Sanchez and Thierry Rampillon on guitars) will celebrate its 20th anniversary with its Great French (and American ;-) SongBook in the baroque chapel and the gardens of the great Musée dauphinois, on Grenoble's heights.
An incredible historical place (old stones built in 1622, laden with 400 years of history !) where we'll welcome a couple of friends, jazz musicians who played with us during these 20 years.
On the picture (© Photo 2012 Christian Rausch): Christian Sanchez, Jean-Pierre Jackson on drums, Pascal Kober, Christel Leca on vocals, Dominique Sanfourche on guitar, Hervé Bodeau on piano and Thierry Rampillon.
Musée dauphinois
Baroque chapel
30 Rue Maurice Gignoux
Grenoble, Auvergne-Rhône-Alpes 38000
More Celebrations in France for International Jazz Day 2022