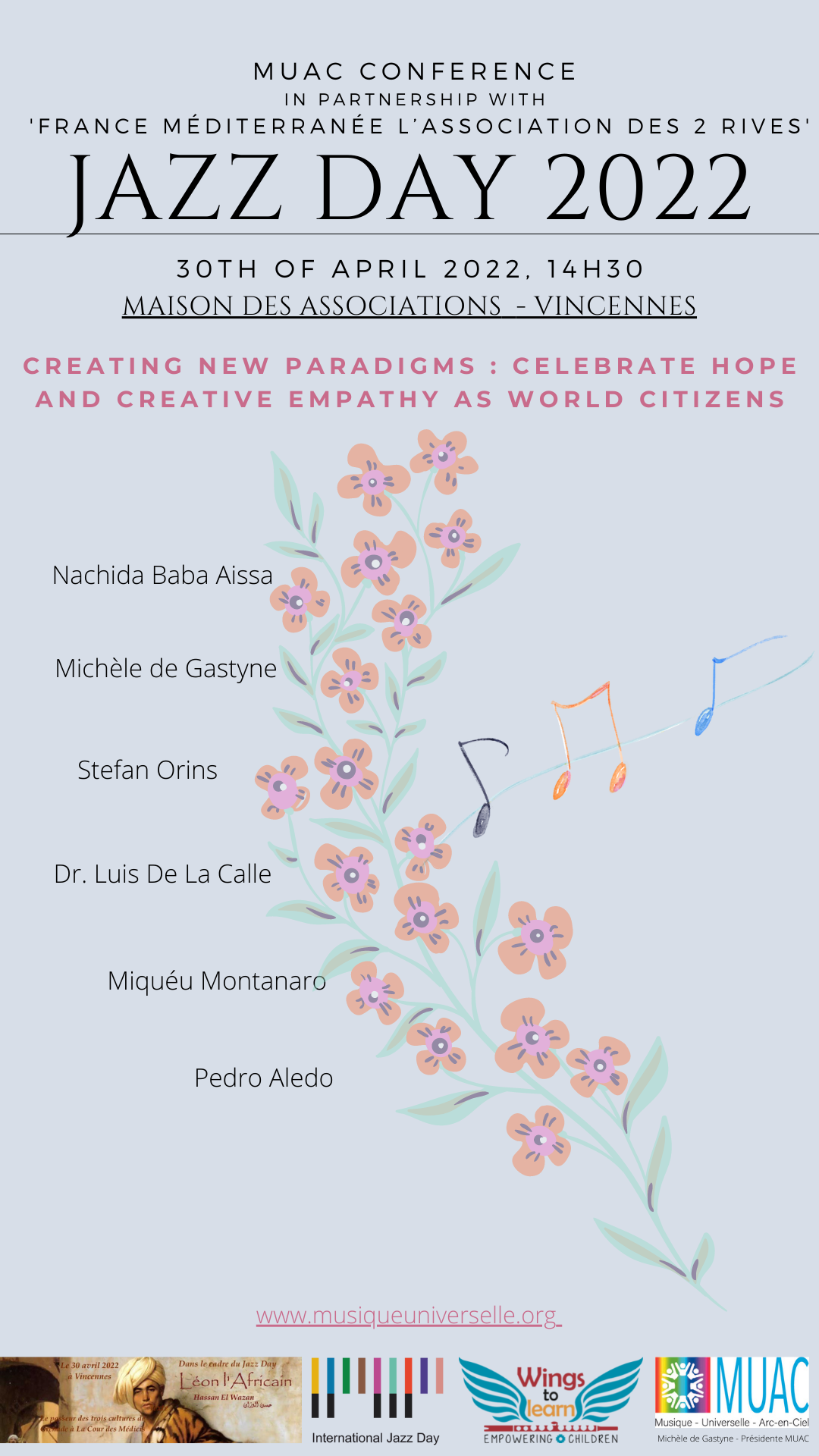 Part 1
Nachida Baba Aissa,
President, France Méditerranée l'Association des 2 Rives –
"Léon the Africain - Hassan El Wazan :
"Weaver" of 3 cultures, from Grenada to the Court of the Médici
- an example for intercultural dialogue"
Part 2
Michèle de Gastyne, President, MUAC - Welcome Message
Stefan Orins - Jazz and Creative Empathy as World Citizens
Dr. Luis De La Calle -The Role of Music in Education and Human
Development, Member : Research Team, Didactic of Arts and Movement
(DAM), Univ. of Geneva
Miquéu Montanaro - Global Provençal, creative and open-minded approach to
the galoubet (flute) and tambourine (percussion)
Pedro Aledo – STOP THE WAR ! A Call for Peace - It's an Order of Love !
Organizer(s)
Musique Universelle Arc-en-Ciel (MUAC)
Contact Person: Michèle de Gastyne
Tel: + 33 0613311158
Email: [email protected]
More Celebrations in France for International Jazz Day 2022