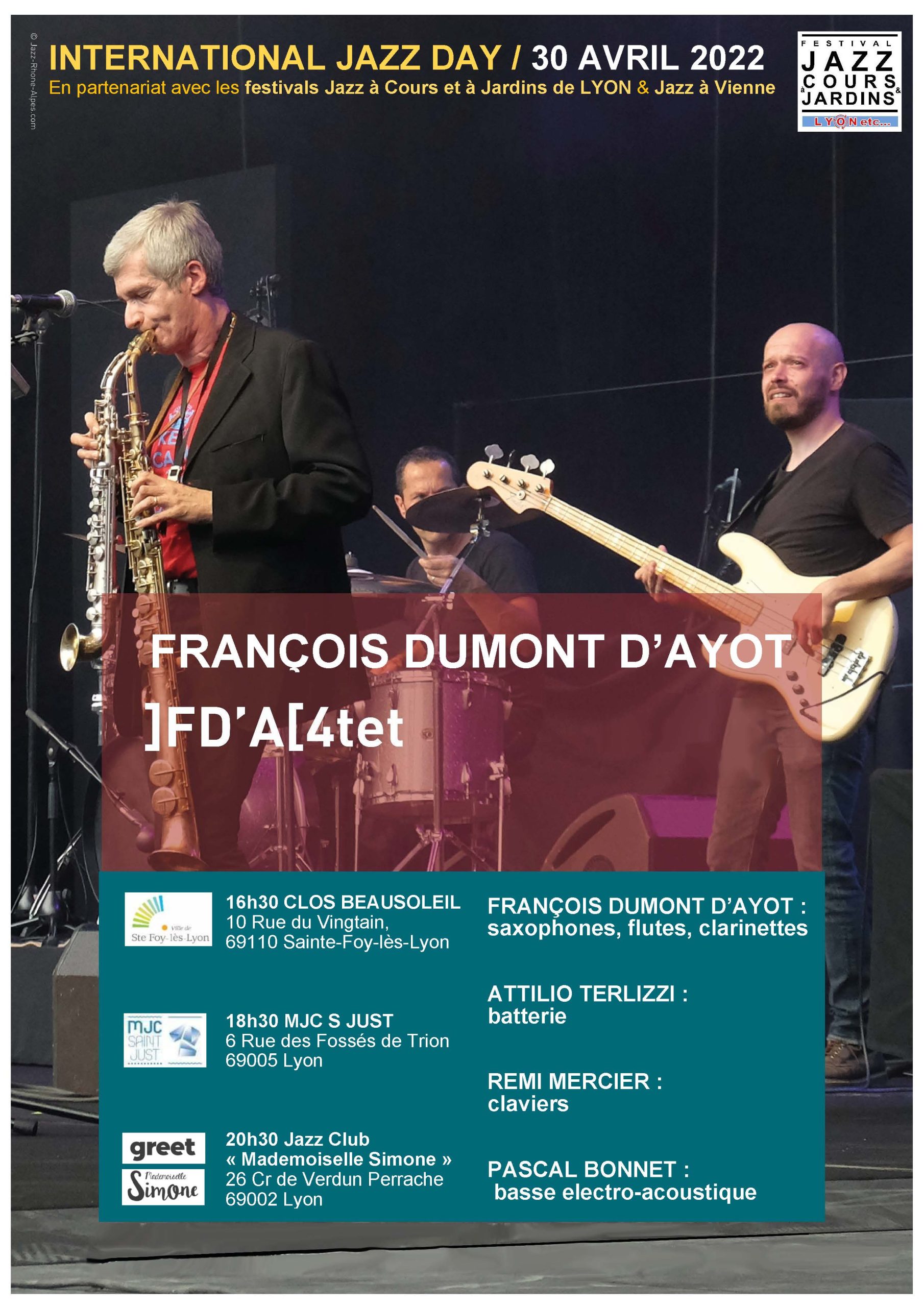 François Dumont d'Ayot – Saxello, Stritch, Conn O sax, G mezzo soprano Saxophone, flutes, clarinets
Pascal Bonnet - acoustic bass
Rémi MERCIER - keyboards
Attilio Terlizzi - drums
François Dumont d'Ayot (alias Mr FD'A) is a great collector using unique sounds and colors nourishing his idea of today's melodic jazz with multiple baroque-medieval-renaissance inflections.
His creativity shows through his original compositions, using these amazing saxophones whose shapes and rough timbres are so many reminders of cromornes, oboes d'amore and other medieval dulcianes. These long straight saxophones (or almost) sound like so many extensions of the voice of the soprano sax, the favorite instrument of François Dumont d'Ayot.
Organizer(s)
Festival Jazz à Cours et à jardins
Contact Person: François Dumont d'Ayot
Tel: +33 (0)6 75 47 23 96
Email: [email protected]
MJC S JUST
6 Rue des Fossés de Trion
Lyon, 69005
More Celebrations in France for International Jazz Day 2022