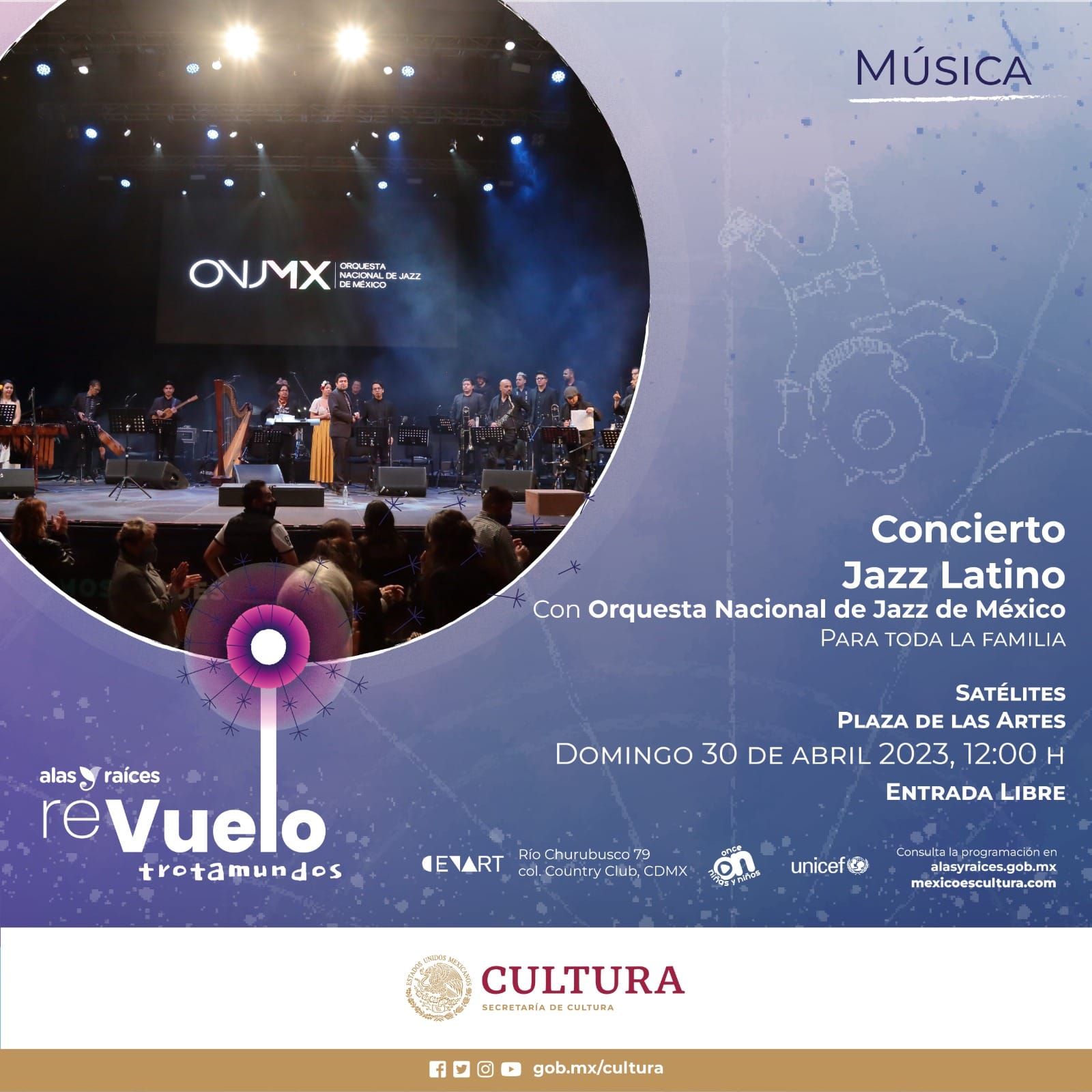 Centro Nacional de las Artes, celebrando el Día Internacional del Jazz.
Esta presentación, que incluirá música de Cuba, Brasil, México y Puerto Rico, se une a la celebración de este día, con la que se busca sensibilizar al público sobre las virtudes del jazz como herramienta educativa y motor para la paz, la unidad, el diálogo y el refuerzo de la cooperación entre pueblos.
###
National Center for the Arts, celebrating International Jazz Day.
This presentation, which will include music from Cuba, Brazil, Mexico and Puerto Rico, joins the celebration of this day, which seeks to sensitize the public about the virtues of jazz as an educational tool and engine for peace, unity, dialogue and reinforcement of cooperation between peoples.
Organizer(s)
Centro Nacional de las Artes
Contact Person: Gabriel Enciso
Tel: +
Email: [email protected]
More Celebrations in Mexico for International Jazz Day 2023