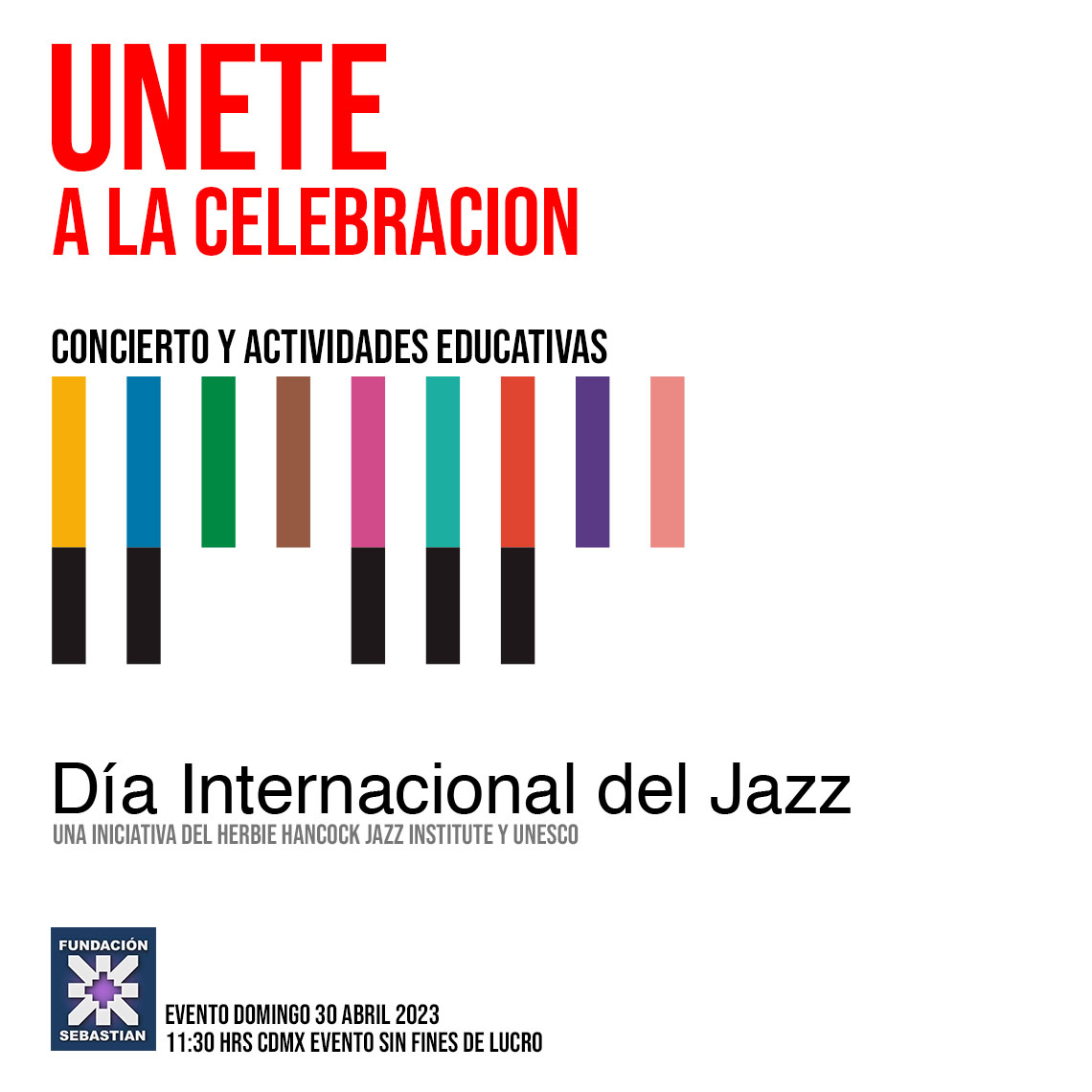 DIA INTERNACIONAL DEL JAZZ/FUNDACION SEBASTIAN CDMX
04/30
11:30
11:30 a 12:30 hrs Actividades Educativas
2:30 a 15 hrs Concierto con Matías Carbajal Trio y Antonio Caraveo Project que presenta MUJERES, repertorio dedicado e inspirado por ellas, y dos bandas más.
Fundación Sebastián; Centro Cultural de apoyo y difusión a la cultura establecida por el escultor Mexicano SEBASTIAN
Evento sin fines de lucro.
###
11:30 a.m. to 12:30 p.m. Educational Activities
2:30 a.m. to 3:00 p.m. Concert with the Matías Carbajal Trio and Antonio Caraveo Project that presents MUJERES, a repertoire dedicated to and inspired by them, and two more bands.
Sebastian Foundation; Cultural Center of support and diffusion to the culture established by the Mexican sculptor SEBASTIAN
Non-profit event.
Organizer(s)
Antonio Caraveo Project
Contact Person: ANTONIO CARAVEO
Tel: +
Email: [email protected]
FUNDACION SEBASTIAN
Avenida Patriotismo 304
San Pedro de los Pinos, Alcadía Benito Juárez
Ciudad de México, CDMX 03800
More Celebrations in Mexico for International Jazz Day 2023