2018 All-Star Global Concert
The 2018 All-Star Global Concert took place at St. Petersburg's famed Mariinsky Theatre, home to the internationally acclaimed Mariinsky Ballet and one of the crown jewels of a city renowned for its UNESCO World Heritage sites. The 2018 Global Concert was webcast on JazzDay.com, YouTube and Facebook on Monday, April 30 and received a record 13.6 million views.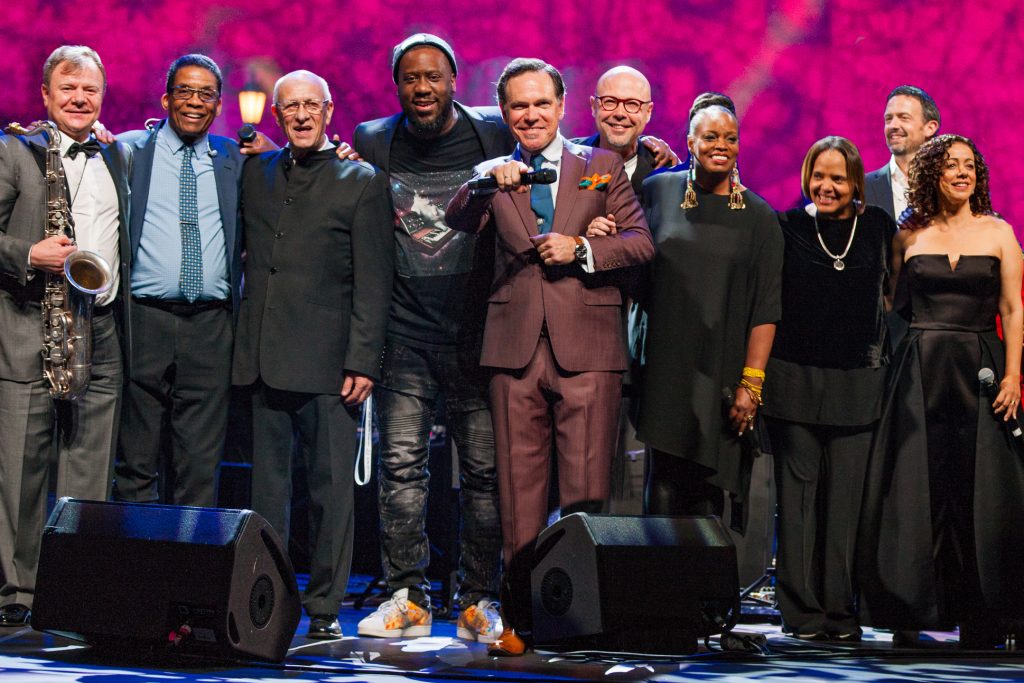 Long considered Russia's cultural capital, St. Petersburg has played an important role in the popularization and development of jazz in Russia. The country's jazz scene was born in 1927 in St. Petersburg with the appearance of the "First Concert Jazz Band" at the St. Petersburg State Capella, followed by the creation of the first jazz collective in 1929. Moreover, St. Petersburg is the only city in the country to have a Jazz Philharmonic Hall, founded in 1989.
The 2018 All-Star Global Concert featured nearly three dozen acclaimed artists representing 13 countries. Herbie Hancock (USA) and Igor Butman (Russia) served as co-artistic directors, and John Beasley (USA) served as musical director. Additional artists included: Oleg Akkuratov (Russia), Till Brönner (Germany), Oleg Butman (Russia), Terri Lyne Carrington (USA), Joey DeFrancesco (USA), Fatoumata Diawara (Mali), Vadim Eilenkrig (Russia), Kurt Elling (USA), Antonio Faraò (Italy), James Genus (USA), Robert Glasper (USA), David Goloschyokin (Russia), Hassan Hakmoun (Morocco), Gilad Hekselman (Israel), Horacio Hernandez (Cuba), Taku Hirano (Japan), Anatoly Kroll (Russia), Gaoyang Li (China), Rudresh Mahanthappa (USA), The Manhattan Transfer (USA), Branford Marsalis (USA), James Morrison (Australia), Moscow Jazz Orchestra (Russia), Makoto Ozone (Japan), Danilo Pérez (Panama), Dianne Reeves (USA), Lee Ritenour (USA), Luciana Souza (Brazil) and Ben Williams (USA), among others.
Look Who Was Part of The International Jazz Day 2018 All-Star Global Concert