In November 2011, the United Nations Educational, Scientific and Cultural Organization (UNESCO) officially designated April 30th as International Jazz Day in order to highlight jazz and its diplomatic role of uniting people in all corners of the globe.
Here are some ideas on how to participate:
Each year, a different global city is selected to host International Jazz Day. St. Petersburg, Russia is the 2018 Global Host City. Present a geography lesson on this year's city and discuss how jazz is being celebrated on this special day. Watch the webcast or re-broadcast of the concert.
Design a record album cover inspired by a field trip to a local record store or a classroom listening session.
Play jazz recordings or video clips and have students write or share their reflections.
Discuss how jazz inspires peace, unity, teamwork and communication.
Organize a jazz-themed performance by your school band or choir.
Create a class mural or decorate your classroom with jazz-inspired drawings or posters (of instruments or musicians, for example).
Explore the mathematical basis of the swing rhythm.
Research the history of jazz in your town or city. What makes jazz in your area unique?
Develop your own lesson plan centered around jazz – and let us know how it turns out!
Share the vibrancy and vitality of jazz music with students and educators from around the world on April 30th. International Jazz Day brings together communities, schools, artists, historians, academics, and jazz enthusiasts on all continents to celebrate and learn about jazz and its roots, future and impact.
Once you have planned your activity, please be sure to register your event or email us and see how others are participating.
For additional ideas, visit our Toolkit or see some sample educational resources below. You can also view the Daytime Educational Program from the last year's Global Host celebration in Havana, Cuba for inspiration.
Educational Resources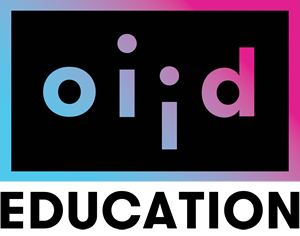 oiid.org: Step inside the global history of jazz music (All languages, Beginner to Advanced)
In celebration of International Jazz Day, oiid is offering a special preview activation of their educational platform, free to all users.
Step inside the future of music listening brought to you by oiid Education to take a closer look at Jazz Funk!
Activities
Analysis
Essays
Handouts
Lectures
Lessons
Playlists
Sheet Music
Teacher Tools
Tutorials
Videos
Do you have a handout or other teaching resource you would like to see represented here? Email [email protected].