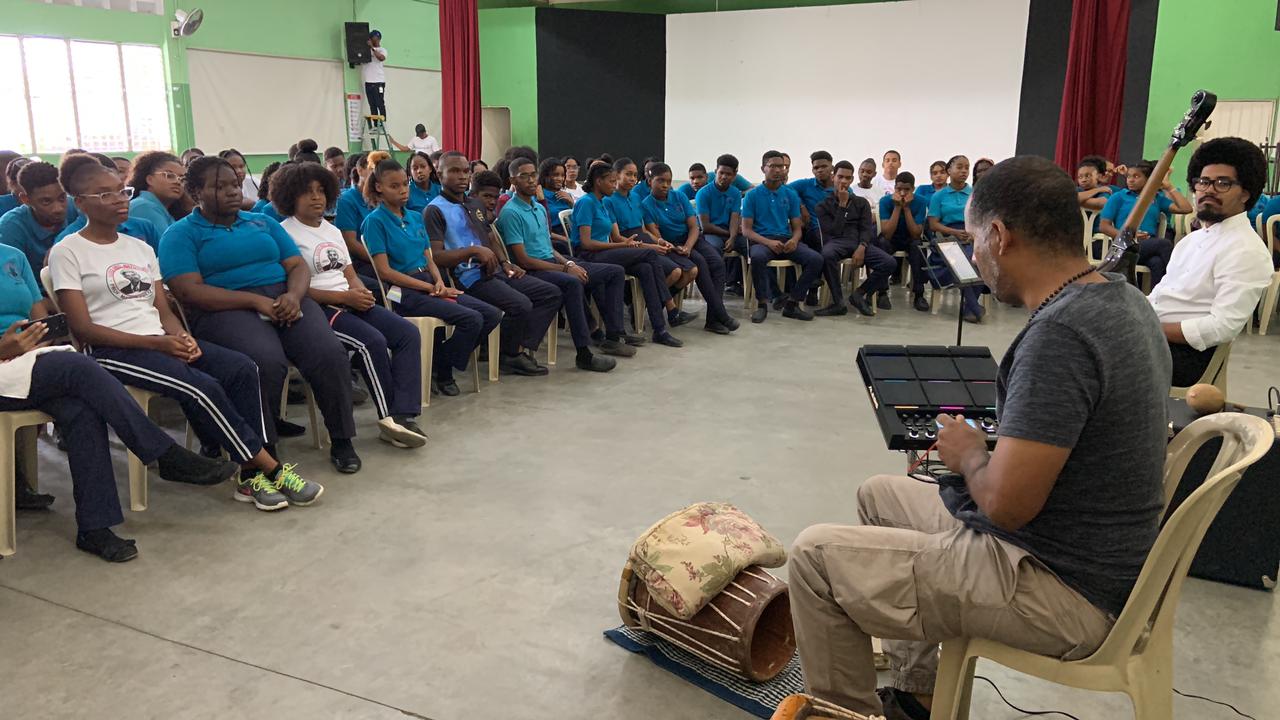 Conversando el Jazz en Haina, es una actividad educativa, donde músicos comparten sus experiencias con jóvenes de música del centro educativo en artes profesor Manuel Féliz Peña, en el municipio Bajos de Haina.
Los músicos que participarán en este evento son, Daroll Méndez bajista y Moisés Silfa percusión.
###
Talking Jazz in Haina, is an educational activity, where musicians share their experiences with young music students from the Professor Manuel Féliz Peña Arts Education Center, in the Bajos de Haina municipality.
The musicians who will participate in this event are Daroll Méndez bassist and Moisés Silfa percussion.
http://propuestamunicipal.blogspot.com/2023/04/haina-de-jazz-celebra-conversatorio-en.html
Organizer(s)
Haina de Jazz
Contact Person: Ángel Rafael Féliz
Tel: + 1 809-848-7679
Email: [email protected]
Centro educativo en artes profesor Manuel Féliz Peña
Biblioteca
Av Refinería & Calle Respaldo Del Monte y Tejada, Bajos de Haina
Bajos de Haina, San Cristóbal 91000
More Celebrations in Dominican Republic for International Jazz Day 2023