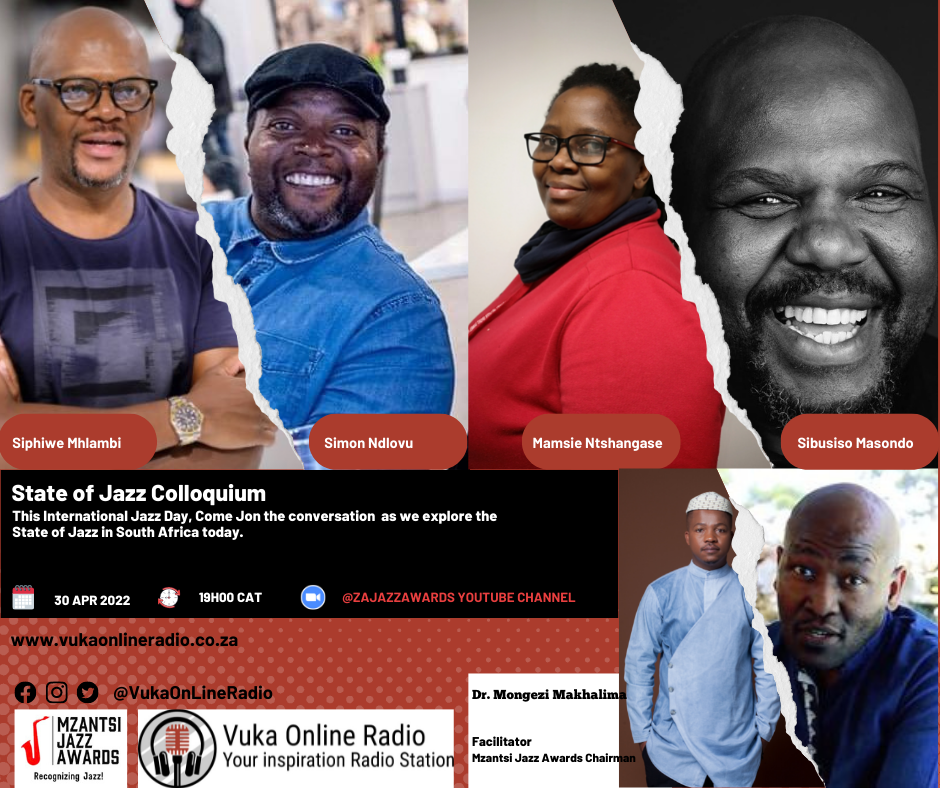 With The *Mzantsi Jazz Awards* celebrating 5 years of recognizing and celebrating Jazz music, we felt it appropriate to explore the *State of Jazz in South Africa today* Colloquium on this International Jazz Day.
With the help of respected Jazz panelists deeply involved with Jazz in South Africa, we reflect on this important question and invite you to join this conversation we hope will be enthralling and enlightening for all Jazz lovers.
This will take place Friday the 30th at 19h00.
RSVP Compulsory. Details below!
*Excited*
Organizer(s)
Mzantsi Jazz Awards Company
Contact Person: Mongezi Makhalima
Tel: +27 12 751 7608
Email: [email protected]
Online
Mzantsi Jazz Awards YouTube Channel
Lenchen Avenue
Centurion, Pretoria 0157
More Celebrations in South Africa for International Jazz Day 2022