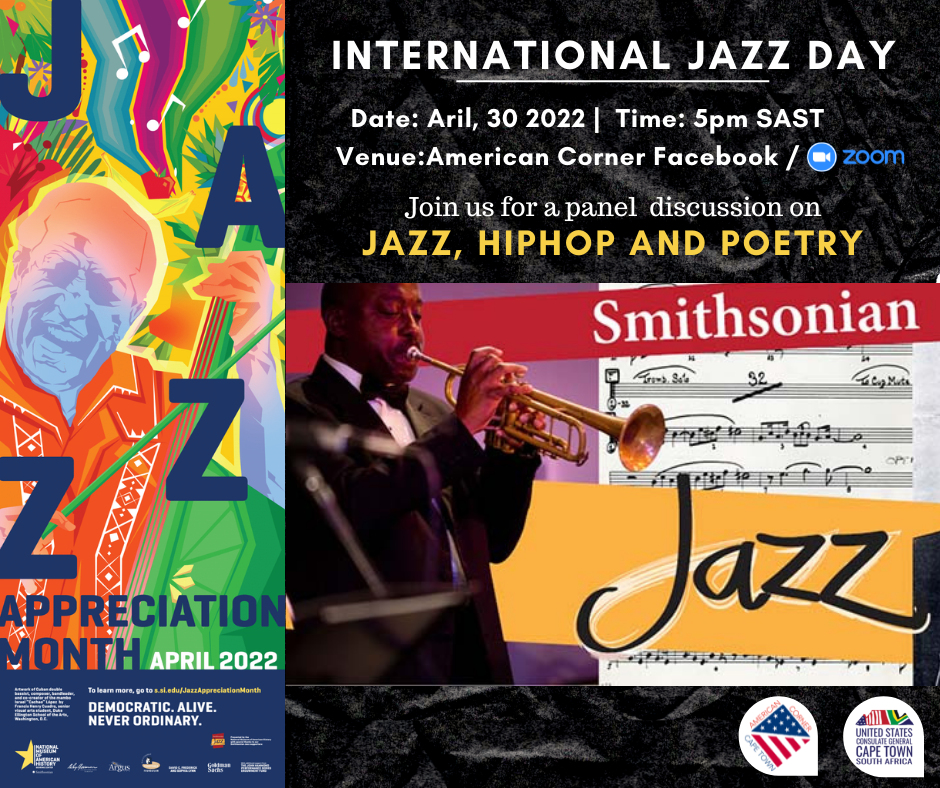 HipHop, Jazz, and Poetry
Date of Event: April 30, 2022
Time: 5pm SAST (its the convenient time to get the US peeps to chime in)
Discussion points could be:
- What kind of poetry is hip hop?
- How are hip hop and jazz related?
- Is jazz a poetry?
- What were the cultural similarities that both jazz & hip hop came out of?
Panelists so far:
Marlon Richardson (Unlearn the World, LA)
UnLearn the World is an MC, beatmaker, and DJ. UnLearn the World's artistic style is influenced by his upbringing in New York City during the late 1990s.
Nobuhle Ashanti (Jazz Musician Cape Town, ZA)
Nobuhle Ashanti (23) is an artist and radio personality from Cape Town, SA. Her creative disciplines include jazz piano, classical violin, music compos
Organizer(s)
American Corner Cape Town
Contact Person: Darrel Boye
Tel: +27 659301239
Email: [email protected]
More Celebrations in South Africa for International Jazz Day 2022