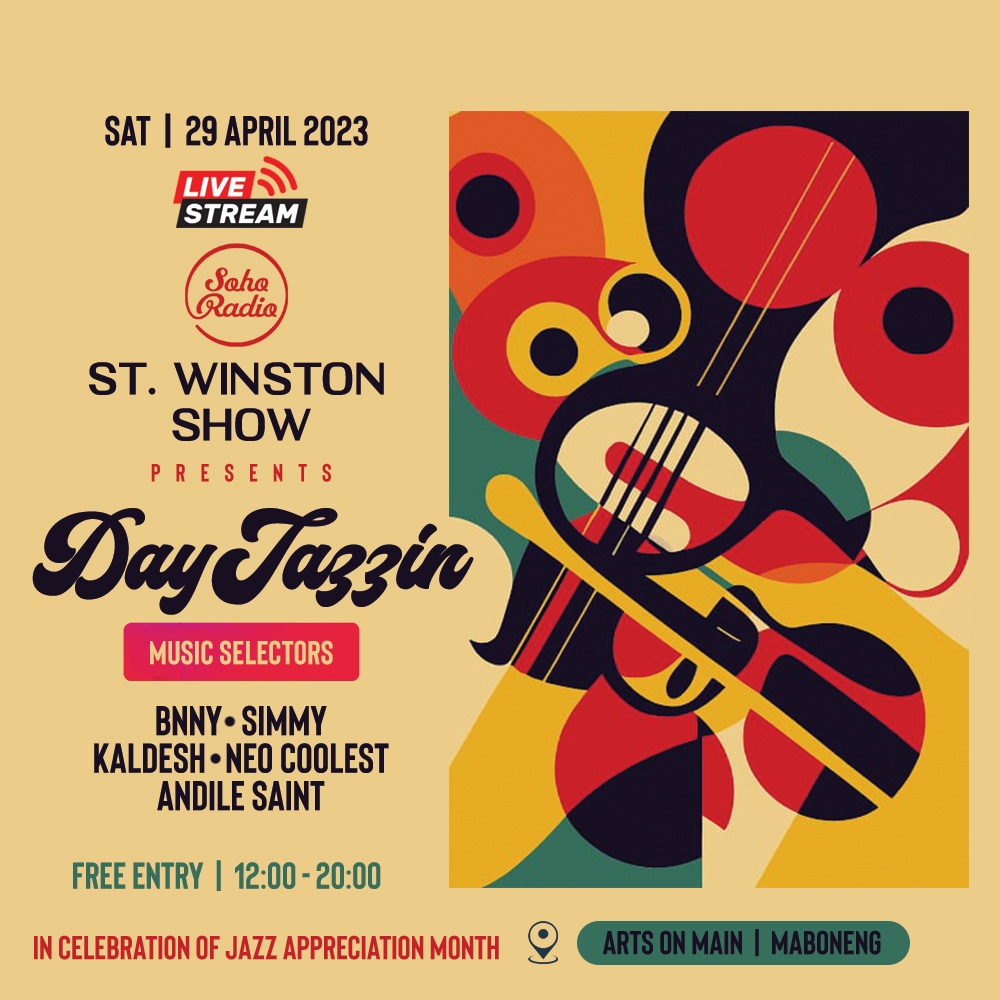 April is Jazz Appreciation Month recognising the contribution that jazz music has made to society and encouraging people to share their love of the genre.
So get ready to celebrate everything related to jazz music and explor the jazz musicians of the past, and also appreciating the cultural influence that jazz music now has in today's world.
Music Selectors
Bnny • Simmy • Andile Saint • Kaldesh • Neo Coolest
Jazz music, delicious food, arts, crafts & more.
Organizer(s)
St Winston Show on Soho Radio London
Contact Person: Teboho Winston
Tel: +27 612077472
Email: [email protected]
Arts On Main
264 Fox
Johannesburg, Gauteng
More Celebrations in South Africa for International Jazz Day 2023