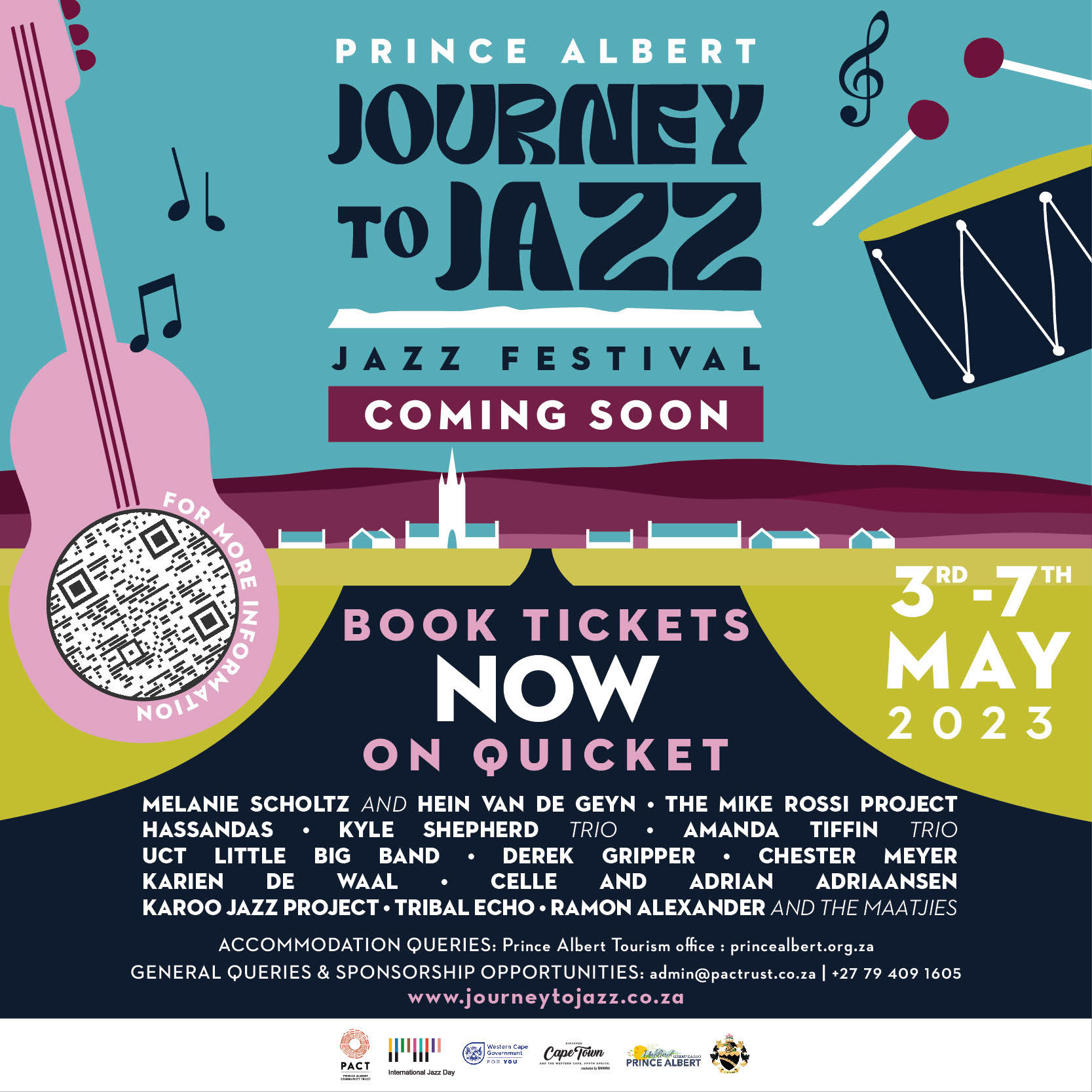 Journey to Jazz is more than a celebration of jazz and storytelling, it is a festival of people, unity and community with food, art, song and conversation.
Under the watchful eye of the UNESCO World Heritage Swartberg Pass, the Karoo town of Prince Albert will welcome a world-class line-up of music artists to celebrate International Jazz Day.
These artists include the likes of Melanie Scholtz and Hein Van Der Geyn; Mike Rossi Project, Kyle Shepherd Trio, Hassan'adas, Karien De waal, Ramon Alexander, the UCT Little BIG Band, Amanda Tiffin, the Karoo Jazz Project, Tribal Echo, Mads and the Unity Male Voices and Chester Meyer and more.
Organizer(s)
Prince Albert Community Trust (PACT)
Contact Person: Kaz Henderson
Tel: +27 082 339 1199
Email: [email protected]
More Celebrations in South Africa for International Jazz Day 2023