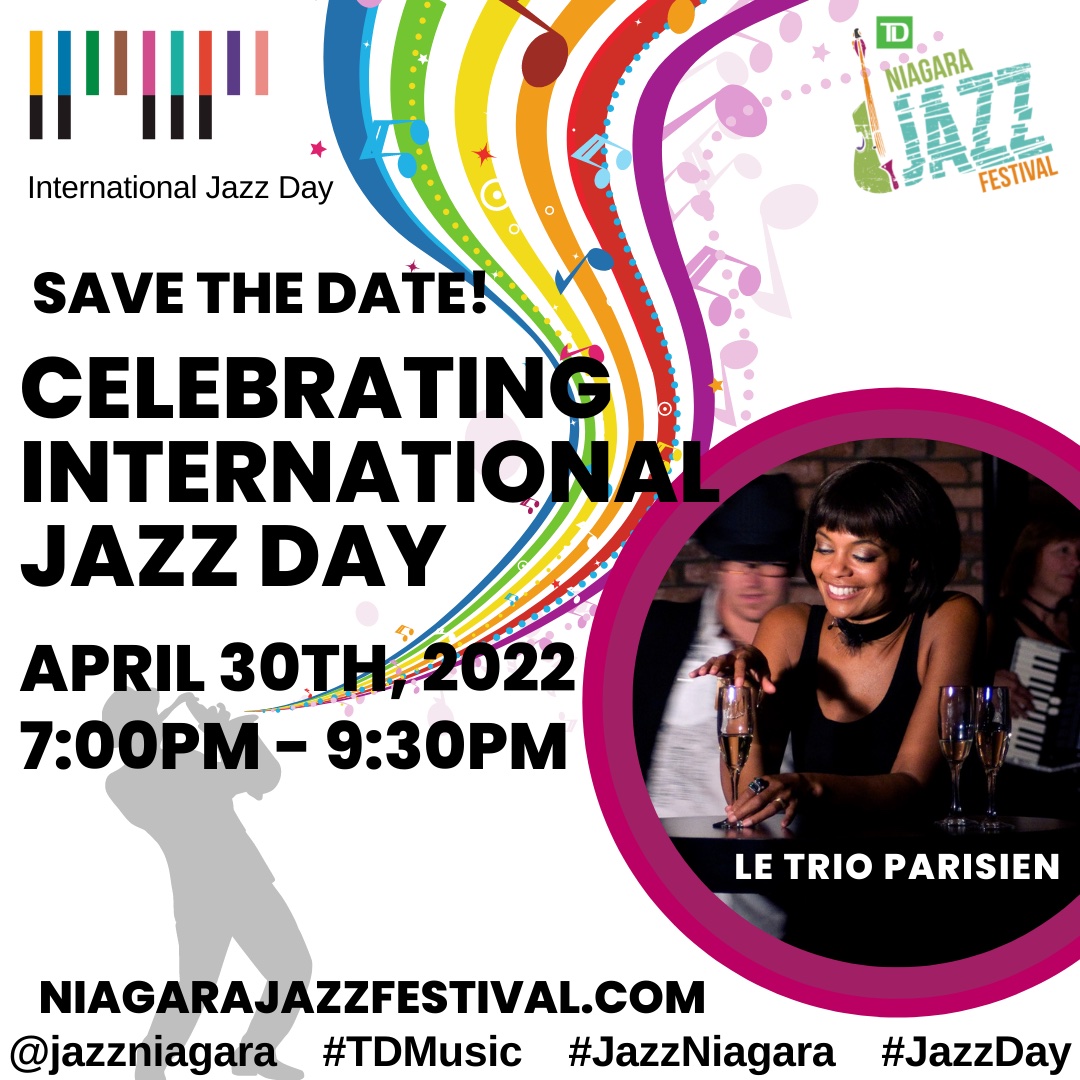 Join us for this fun, French-themed event jazz event celebrating International Jazz Day!
Let Juliet Dunn and her trio take you on a trip to Paris... Le vrai Paris de nos coeurs..
Smokey cafes and bistros, cozy hideouts, jazz 'caves', sleepless nights, the river Seine, Montmartre, et encore... All of this set to the music of Edith Piaf, Josephine Baker, Charles Aznavour and more.
Accompanied by the accordion stylings of Tom Szczesniak this performance and event will truly transport you to Paris, France. Bon Voyage!
About the band:
Vocals / Voix: Juliet Dunn
Piano / Piano: Peter Shea & Doug Mundy
Upright Bass / Contrebasse: Adrian Juras
Accordion / Accordéon: Tom Szczesniak
Drums / Batterie: Jeff Luciani
For more information: www.niagarajazzfestival.com
Organizer(s)
TD Niagara Jazz Festival
Contact Person: Jill Skoblenick
Tel: + 1-844-548-5299
Email: [email protected]
Stratus Vineyards
Production Alley
2059 Niagara Stone Road
Niagara-on-the-Lake, Ontario L0S 1J0
More Celebrations in Canada for International Jazz Day 2022