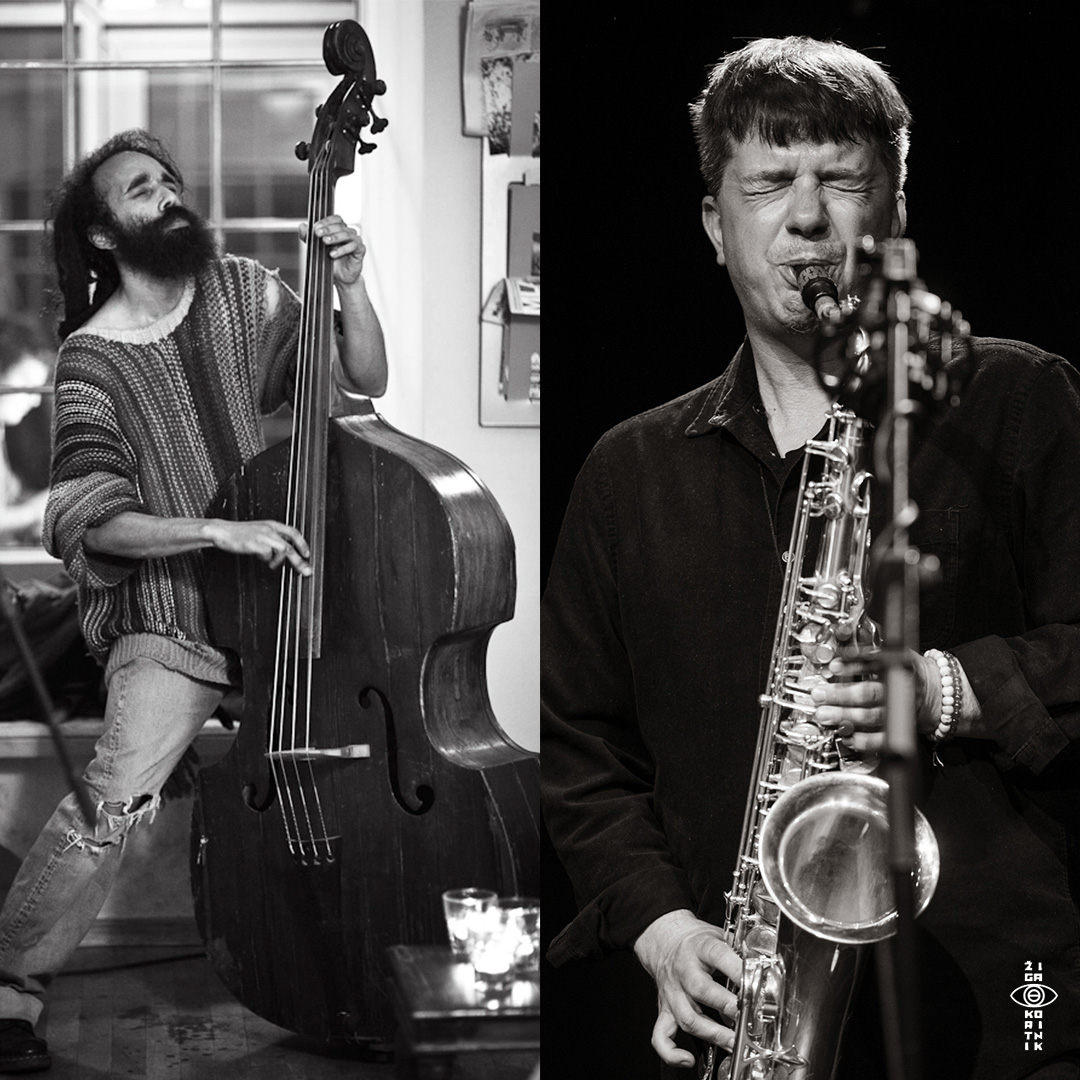 Cene Resnik, saxophone
Thierno Diallo, double bass
Saxophonist and improviser Cene Resnik completing his studies in jazz saxophone at the conservatory in Klagenfurt, after that his journey took him to New York and India, where he delved into meditation and, of course, jazz.
Bassist Thierno Diallo has played with various bands and as a composer, arranger, and bassist he collaborated with groups such as Cirkus Klautsky and Ego Malfunction. He also performs solo and composes music for puppet shows.
For the last 10 years, Resnik and Diallo have been playing jazz standards and variations in a way that captivates passers-by of all ages.
Organizer(s)
Imago Sloveniae (supported by the Slovenian National Commission for UNESCO)
Tel: +
Email: [email protected]
Čevljarski most (Shoemakers' Bridge), Tromostovje (The Three Bridges), and Robba fountain on Mestni Trg
Ljubljana, 1000
More Celebrations in Slovenia for International Jazz Day 2023