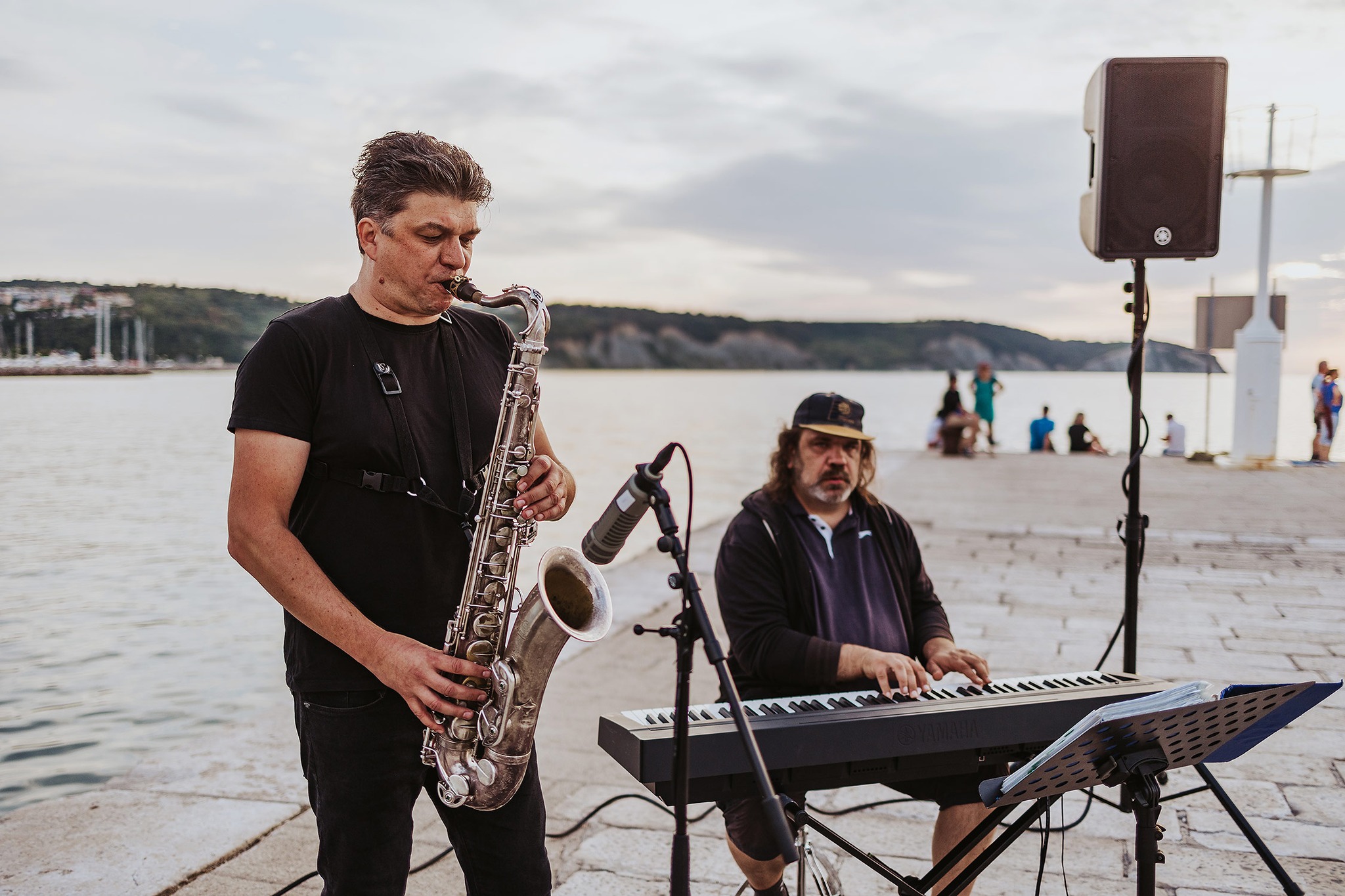 Bojan Volk, saxophone
Marko Petrušič, piano
PianoSax Duo represents one half of the classic jazz line-up Just Friends Quartet (with Enos Kugler on drums and Nikola Matošić on bass). The duo follows the direction of their parent four-piece, which cultivates and reinterprets the sounds of legendary saxophonist Sonny Rollins' quartets from the 1950s. In 2018, the quartet released the album 'Sitting in the Shade', and followed it up this april with 'Swinging All the Way', an album of original songs by pianist Marko Petrušič. They complement their repertoire of rearranged jazz standards with original compositions written in the traditional jazz style.
Organizer(s)
Imago Sloveniae (supported by the Slovenian National Commission for UNESCO)
Tel: +
Email: [email protected]
Čevljarski most (Shoemakers' Bridge), Tromostovje (The Three Bridges), and Robba fountain on Mestni Trg
Ljubljana, 1000
More Celebrations in Slovenia for International Jazz Day 2023