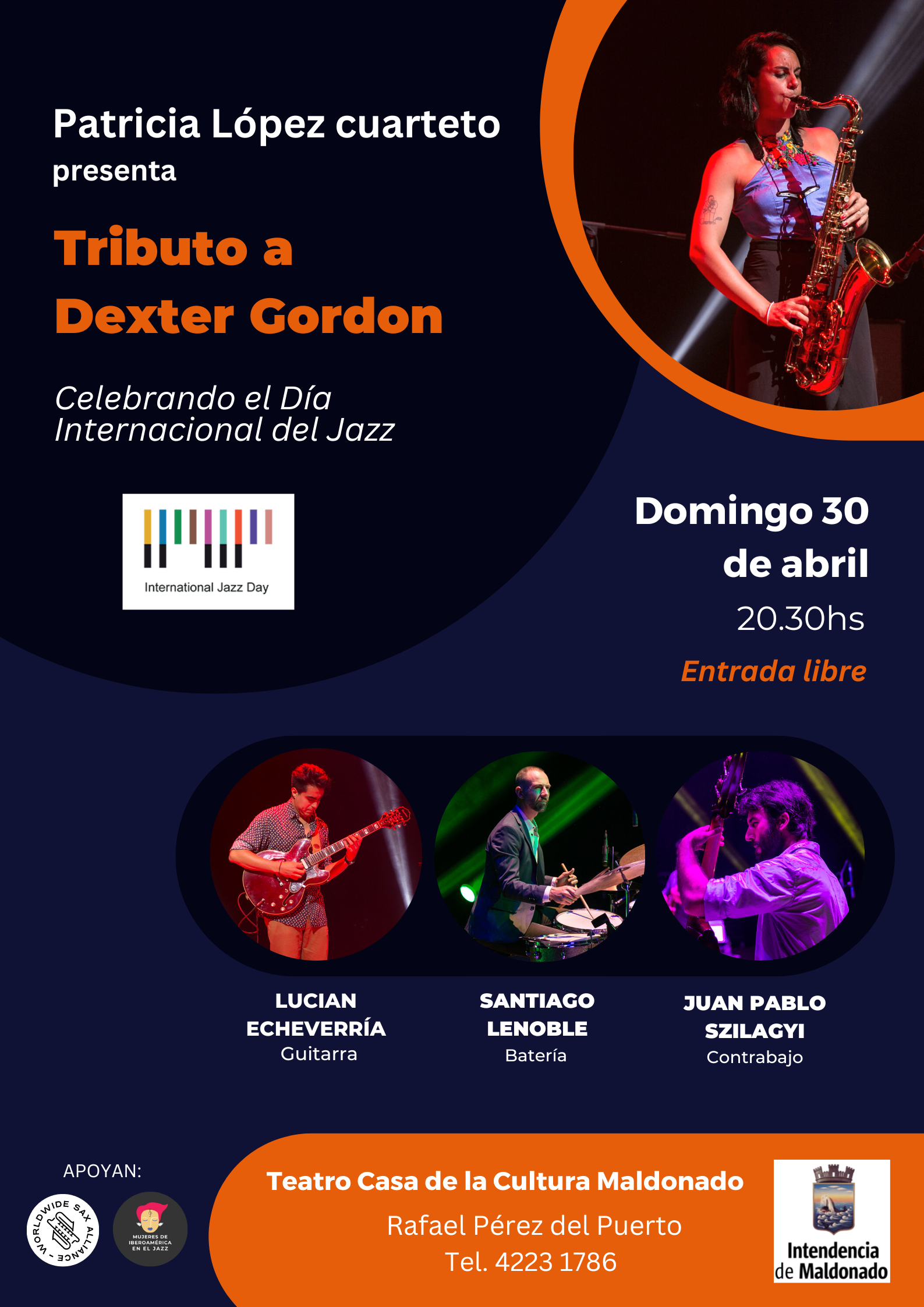 The outstanding Uruguayan saxophonist, composer, and producer Patricia López propose to celebrate International Jazz Day with a special Tribute to Dexter Gordon at the Casa de la Cultura Theater in Maldonado (Uruguay). On this occasion, she will interpret Gordon's sophisticated compositions, capturing his deep sound, and honoring his importance in the history of jazz.
Patricia will be accompanied by the talented musicians Lucian Echeverría (guitar), Santiago Lenoble (drums), and Juan Pablo Szilagyi ( double bass).
Through this special concert, the quartet will join the official celebrations of Jazz Day through cooperation between artists, musical fraternity, values​, and human rights that they will express in each sound.
Organizer(s)
Worldwide Sax Alliance
Contact Person: Maria Patricia López
Tel: +59899223151
Email: [email protected]
Casa de la cultura Theatre
Rafael Pérez del Puerto y Rincón
Maldonado, Maldonado 20000
More Celebrations in Uruguay for International Jazz Day 2023