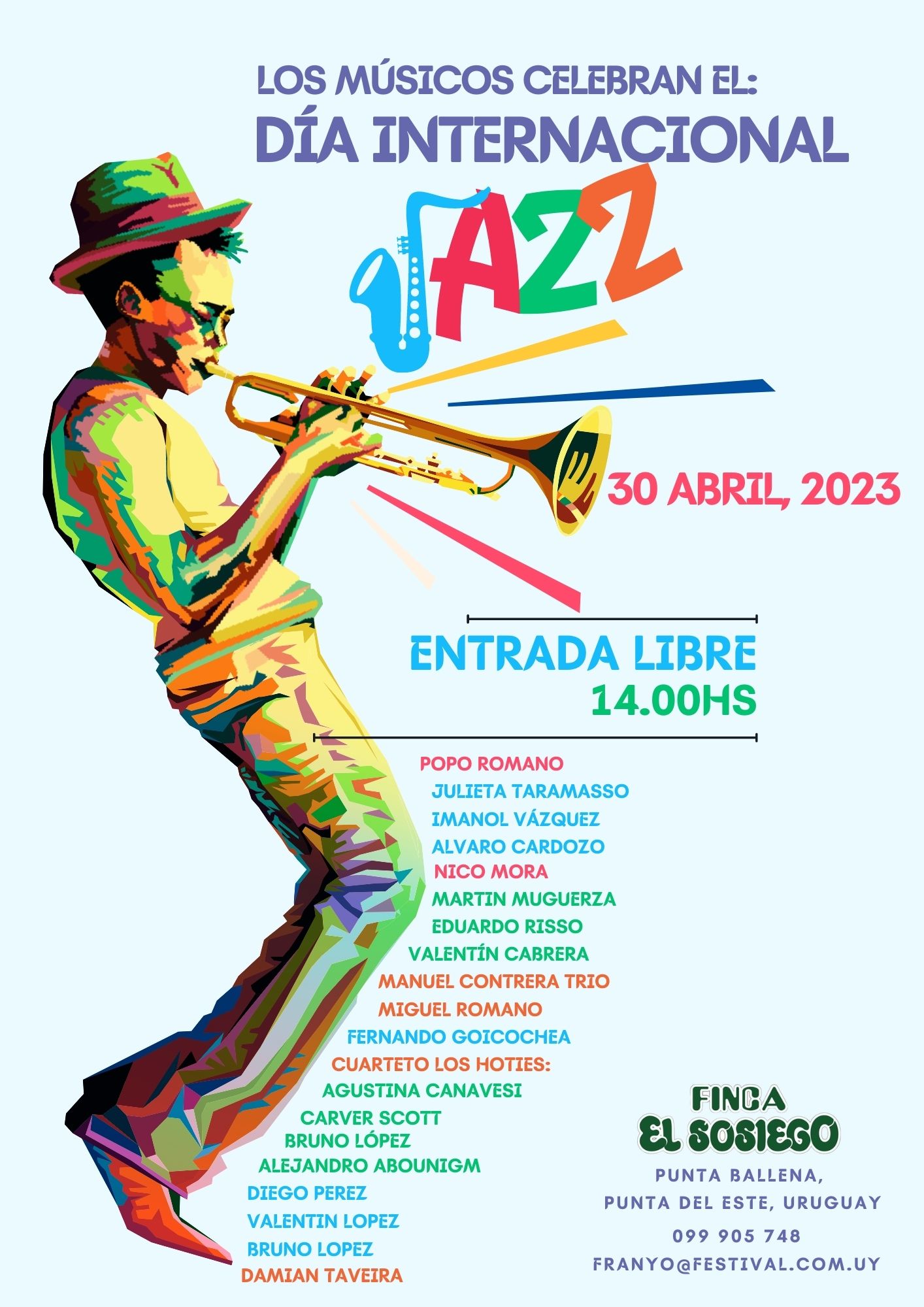 Los musicos celebran el dia internacional del jazz en la Finca el Sosiego. Celebramos este dia desde que se inicio en el mes de abril del año 2012. La entrada es libre y gratuita.
###
The musicians celebrate the international jazz day at Finca el Sosiego.
We celebrate this day since it began in April 2012. Admission is free.
Organizer(s)
Francisco Yobino
Contact Person: Francisco Yobino
Tel: + 598 99905748
Email: [email protected]
Punta del este Uruguay
Camino Lussich
Swing Street
Punta del este,
More Celebrations in Uruguay for International Jazz Day 2023