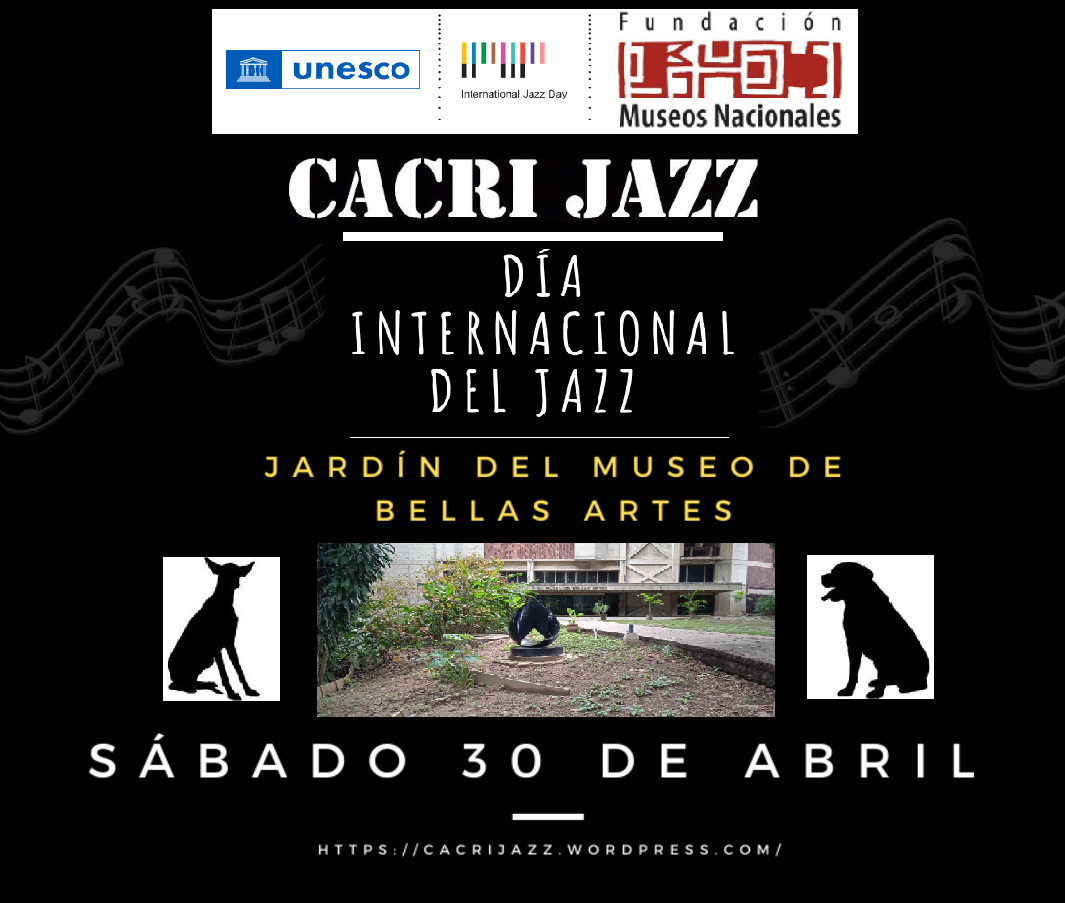 PABLO GARCIA. Caracas, 1951
Saxophonist of the Caracas avant-garde.
Gather advanced trends. Promoter of proposals, originally from Sarría Caracas, consolidates a musical movement since 1977. France 1975/1985, Institute of Arts and Cultural Perception (IACP) Paris, led by Alan Silva. He participates in improvisation clinics with the American trumpeter Bill Dixon. Committed to social changes, his music discovers the contradictions of the cultural universe. La Ventolera Improvisation Workshop 2007. Cacri Jazz free training. Fundarte / Mayor of Caracas Recognition "for having left the mark of Caracas in such a noble sound universe", 2012 within the framework of International Jazz Day - UNESCO and to the free formation Cacri Jazz 2013.
Organizer(s)
Cacri Jazz
Contact Person: Pablo García
Tel: +584243592488
Email: [email protected]
More Celebrations in Venezuela for International Jazz Day 2022