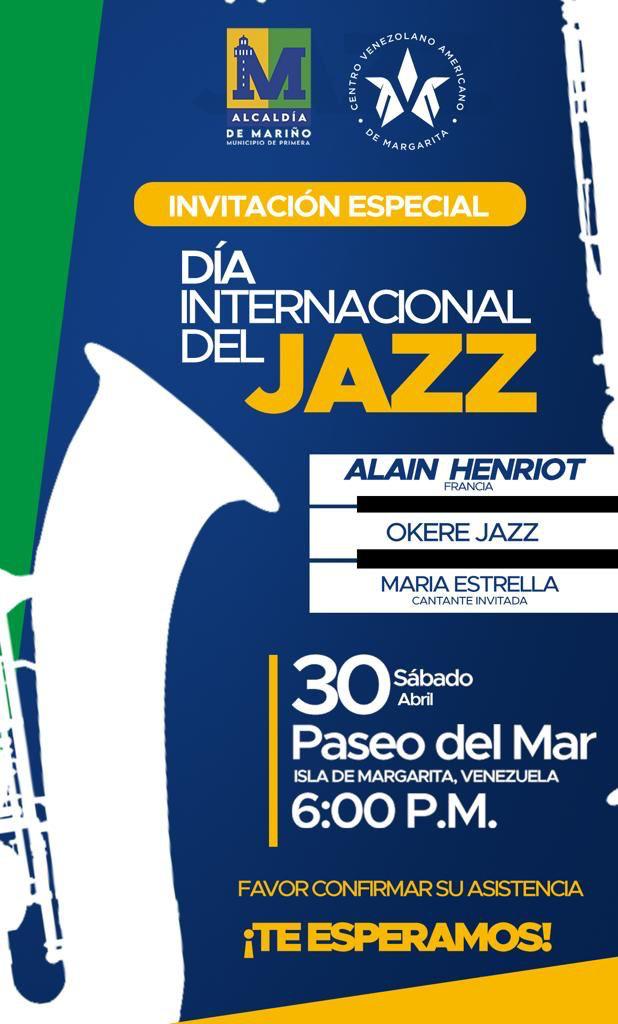 El Centro Venezolano Americano de Margarita en equipo con la Alcaldía de Mariño, festejan el Día Internacional del Jazz con un concierto en el Paseo del Mar de Porlamar.
Este género musical contará con una exhibición importante del grupo Okere Jazz, el trompetista francés Alain Henriot y la cantante María Estrella.
###
The Centro Venezolano Americano de Margarita, in a team with the Municipality of Mariño, celebrates International Jazz Day with a concert on the Paseo del Mar in Porlamar.
This musical genre will feature an important performance by the group Okere Jazz, the French trumpeter Alain Henriot and the singer María Estrella.
Organizer(s)
Centro Venezolano Americano de Margarita
Contact Person: Jesus Leal
Tel: + 4122728564
Email: [email protected]
Margarita
Paseo del Mar de Porlamar
Paseo del Mar de Porlamar
Porlamar, Nueva Esparta
More Celebrations in Venezuela for International Jazz Day 2022